A lush English countryside estate once owned by the late, great Rolling Stones drummer Charlie Watts, has hit the market at £7.95 million (roughly $AU15 million).
Known as Foscombe House, Watts called the 10,000 square foot, five-bedroom, three-storey gothic-style Gloucestershire property home from 1976 to 1983.
The main house sits on 52 acres along with a stable block which has been converted into a recreational building featuring a sauna, steam room and a swimming pool. There's also a secure 20-car garage, which has been updated to include space for a helicopter.
While it's since been restored back into a living space, the 2,000 square foot detached guest house was once a recording studio for the Rolling Stones.
The property also has an orangery.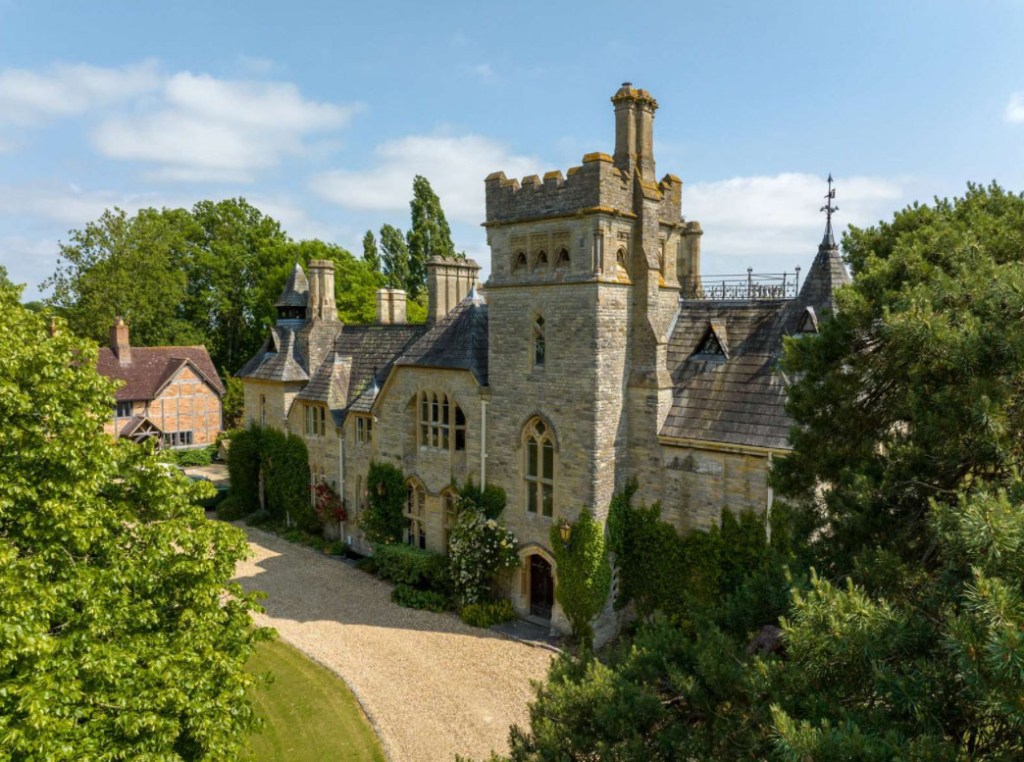 "Foscombe House occupies one of the most magical settings in Gloucestershire, with part of its beauty being that it is set in the middle of its own beautiful parkland grounds, with swathes of wildflower gardens and two sweeping driveways of around half a mile each," the official listing by Savills says.
"This setting, on the summit of Foscombe Hill, enjoys exceptional peace, privacy and unrivalled views, not only across its own grounds but from a higher aspect, unspoiled rural views across to nine counties."