It's official: a new Rolling Stones have declared a new 'era' upon us, with a big announcement coming next week.
"A new Stones era Worldwide September 6th Join at http://hackneydiamonds.com," reads a post across their socials that's accompanied by a short snippet titled 'Don't Get Angry With Me' (scroll down to listen!)
The news comes after fans noticed a suspicious ad in the English newspaper the Hackney Gazette for a new company by the name of "Hackney Diamonds."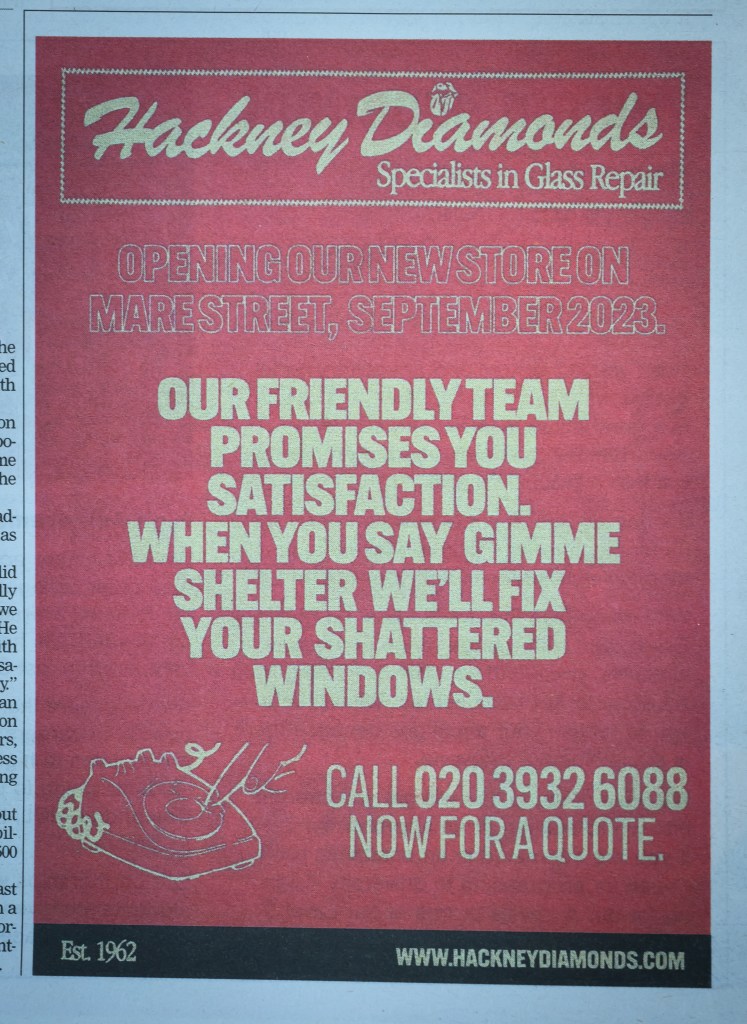 Although branded as "specialists in glass repair," there were some pretty blatant clues that it's actually the Stones.
For one, the "i" in "Diamonds" is dotted with the band's tongue logo. The text in the ad also name drops several Stones songs, reading: "Our friendly staff promises you satisfaction. When you say gimme shelter, we'll fix your shattered windows." It also says "Est. 1962," the year the band was formed. It also directed fans to the same Hackney Diamonds website the Stones promoted on social media.
The band has been hinting at a new album for a while and are reportedly working on songs with Paul McCartney and Ringo Starr.
This will be their first album of original songs since 2005's a Bigger Bang and first project since Charlie Watts' death.
View this post on Instagram