The Foo Fighters have recruited some of Taylor Hawkins' favourite musicians for their upcoming shows celebrating his life and music.
The band confirmed that they will be joined by Rush co-founders Geddy Lee and Alex Lifeson and Queen co-founders Brian May and Roger Taylor at their upcoming concert at London's Wembley Stadium.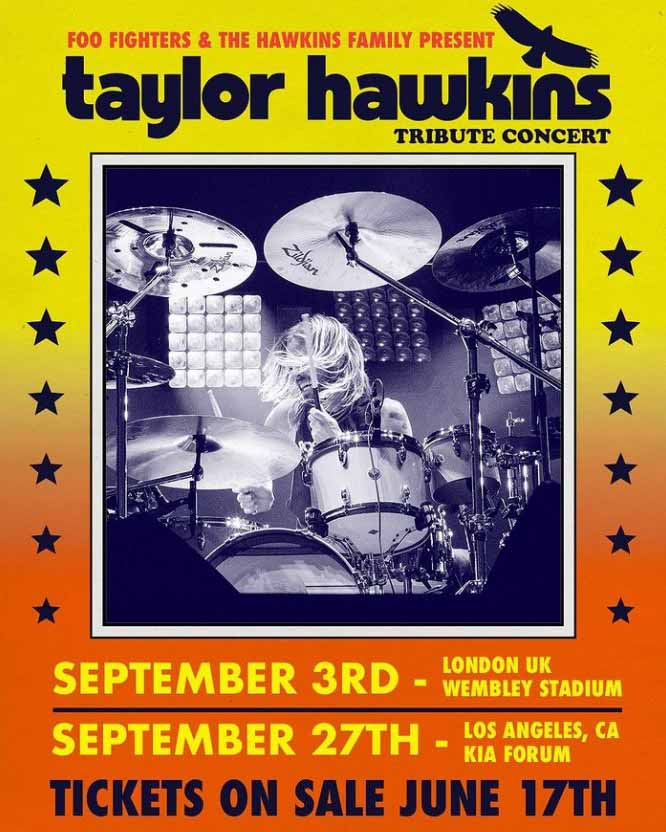 Queen and Rush are two of Hawkins' all-time favourite bands. The drummer famously sang lead on the Foos' version of Queen's 'Somebody to Love' in concert and, in 2013, Hawkins and Foos frontman Dave Grohl inducted Rush into the Rock and Roll Hall of Fame.
Other guests will include The Police drummer Stewart Copeland, Oasis frontman Liam Gallagher, Pretenders frontwoman Chrissie Hynde, The Darkness drummer Rufus Taylor, renowned jazz drummer/producer Omar Hakim, producer Mark Ronson, Wolfgang Van Halen and comedian Dave Chappelle, among others.
Some have speculated about Alanis Morrisette's involvement, considering Hawkins got his big break after joining her band in 1995 just as her smash hit single 'You Oughta Know' came out.
Was she left off the bill?