Last weekend, Dave Grohl surprised fans by making his first public appearance onstage since Taylor Hawkins' death during Paul McCartney's Glastonbury set.
He helped McCartney perform The Beatles' 'I Saw Her Standing There' and Wings' 'Band on the Run,' and though there was no overt tribute to Hawkins, Grohl honoured his late bandmate in a subtle way: He drew a big 'T' on his right hand, which he held up triumphantly after the set was over, and wore an ABBA shirt (Hawkins loved ABBA).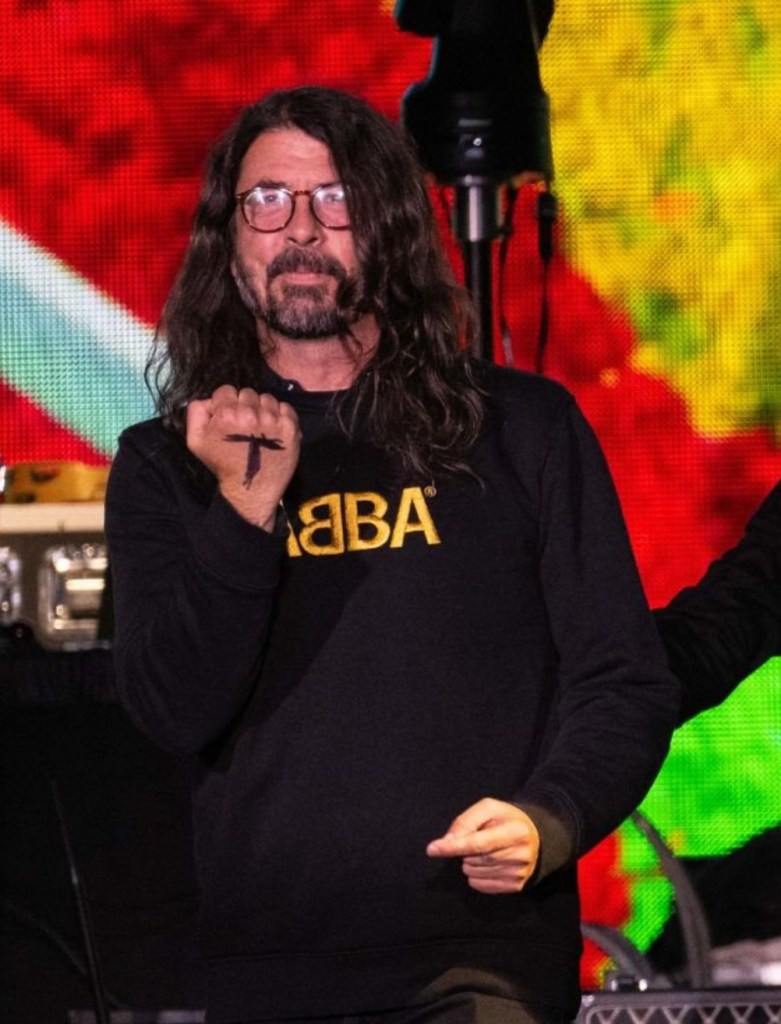 Now, ABBA's Benny Andersson is returning the favour.
He shared a brief video of himself playing Foo Fighters' "Learn to Fly" on the piano. At the end of his rendition, he opens his button-through shirt to reveal that he's wearing a Foo Fighters t-shirt.
View this post on Instagram
The only question now is when do we get an ABBA/Foo Fighters collab?
Foo Fighters are planning two star-studded tribute concerts to honour Hawkins.
The first will take place September 3 at Wembley Stadium in London and the second is set for September 27 at The Kia Forum in Los Angeles.
London performers will include both Hawkins' friends and influences including, Queen's Brian May and Roger Taylor, Rush's Geddy Lee and Alex Lifeson, Queens of the Stone Age frontman Josh Homme, Mark Ronson, the Police's Stewart Copeland, Wolfgang Van Halen, Jane's Addiction's Chris Chaney, and jazz/rock drummer Omar Hakim.
In addition, Queen touring member Rufus Taylor and Hawkins' cover band Chevy Metal will perform at both tribute shows.
Performers for the Los Angeles show include Miley Cyrus, Joan Jett, Alanis Morissette, Kiss' Gene Simmons, Motley Crue's Nikki Sixx, the Red Hot Chili Peppers' Chad Smith, Struts singer Luke Spiller, Queens of the Stone Age drummer Jon Theodore, Weezer drummer Pat Wilson, and Rage Against the Machine drummer Brad Wilk.