Vegemite is relaunching and rebranding their Cheesybite jar to the new and improved Vegemite & Cheese, the ultimate blend between two iconic Aussie products.
Vegemite and Bega Cream Cheese mixed together as a spread makes a milder, creamier spread than the original.
"What could be more iconic than the pairing of VEGEMITE and cheese?" said Jacqui Roth, VEGEMITE Marketing Manager. "VEGEMITE understands that Australians are passionate about both VEGEMITE and cheese – so we know that they're going to love this refreshed combination. If you ask us, we think that this mitey product tastes just like Australia, with cheese."

This will be the first time the Bega logo will be splayed on a Vegemite product since the company purchased the brand in 2017.
You'll see these new jars on shelved nationally as of today!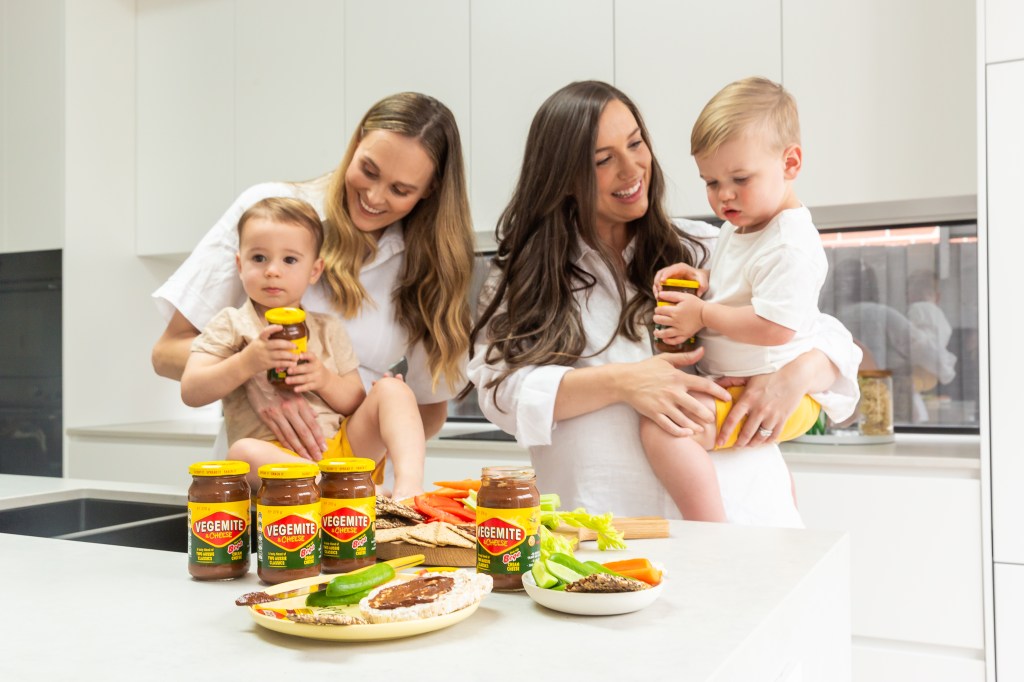 Want more? Listen to this best bit from Jonesy & Amanda!