In honour of Her Royal Highness Queen Elizabeth, McDonald's UK have changed their slogan, jingle AND logo.
You'll now find their slogan with a bit of a royal twang "one's lovin' it", to suit the way Her Royal Highness speaks!
The iconic 'ba da ba ba ba' jingle has also been re-created by the London based Royal Philharmonic Orchestra to sound as grand as can be.
To top off the Queen's Jubilee celebration, McDonalds have created a ceramic set of their Fries, Big Mac & Milkshake packaging. There's only 70 sets and you can only get your hands on one if you're so lucky to win!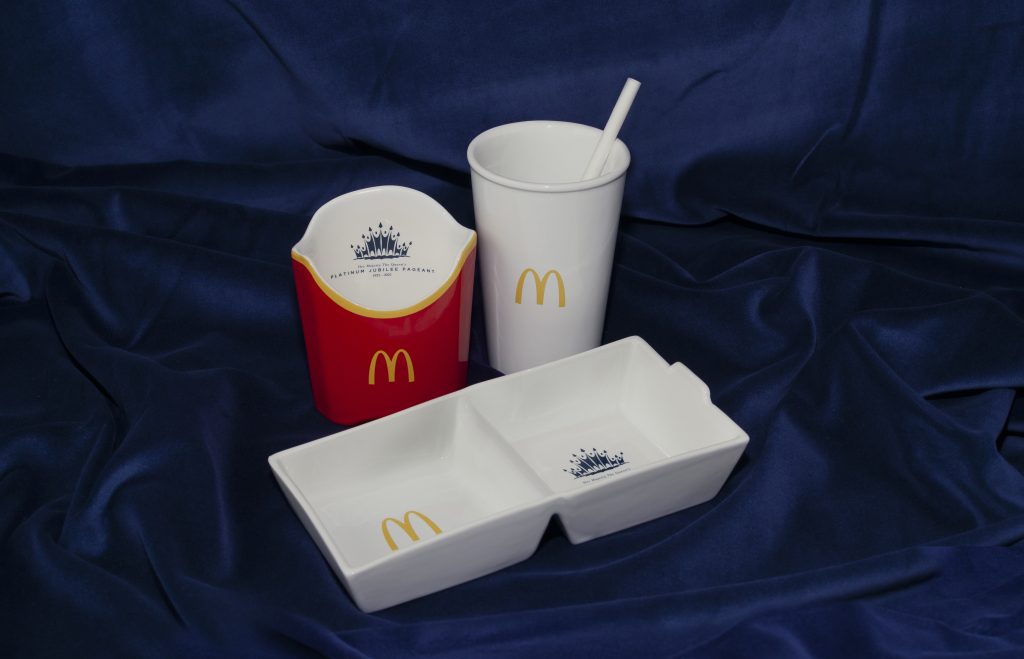 Want more? Listen to this best bit from Jonesy & Amanda!