The rumours are true – Chupa Chups is launching the ice-cream of our dreams!
The creamy Strawberry & Cream flavoured lollipops we know and love are about to be taken to the next level.
Bulla Dairy Foods is releasing an ice-cream sensation that will include crushed candy and a delectable strawberry sauce drizzled throughout!
It's made with fresh, local milk and cream so you know you're getting the good stuff.
Chupa Chups' Strawberry & Cream is now available through Independent Grocers nationwide and Woolworths from May 2 for just $8.50!
So set your reminders and we'll see you there!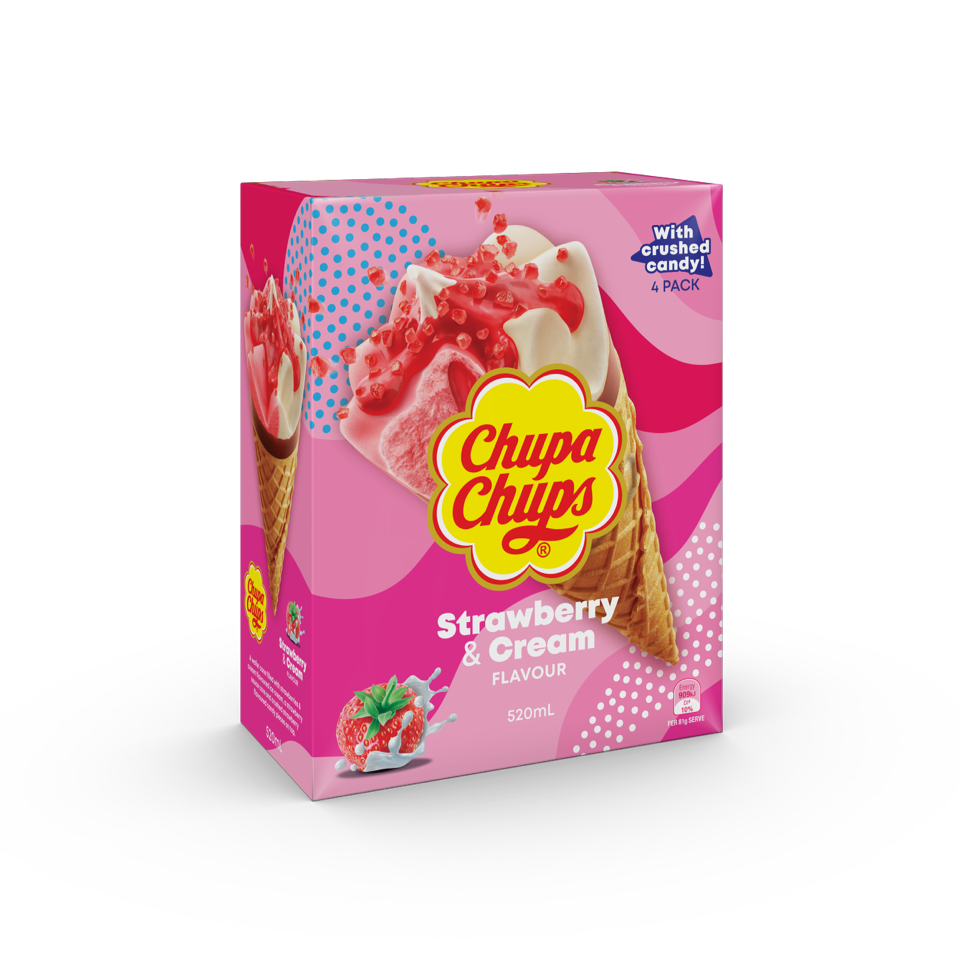 Want more? Listen to this best bit from Jonesy & Amanda!