The Wiggles have just snagged their first ever #1 album on the ARIA charts with their double-album ReWiggled.
It's not your regular wiggly album either.
Side One of ReWiggled showcases some of Australia's top musicians paying tribute to the band with classic kids' songs reimagined by artists including Spacey Jane, San Cisco and Custard.
Side Two features "Wigglified" versions of hits originally performed by AC/DC, Queen, Rihanna, James Brown, The Chats, Fatboy Slim, and more.
"If you'd said to me at the beginning of the year that The Wiggles would have a #1 ARIA album, I wouldn't have believed you," Blue Wiggle Anthony Field said.
"It's such an incredible feeling, and I want to thank everyone who has supported us on our 30-year journey. 2022 just keeps getting better; we're back touring again; just last weekend, we were singing with 10,000 adult fans at the Rod Laver Arena, and now this – thank you!"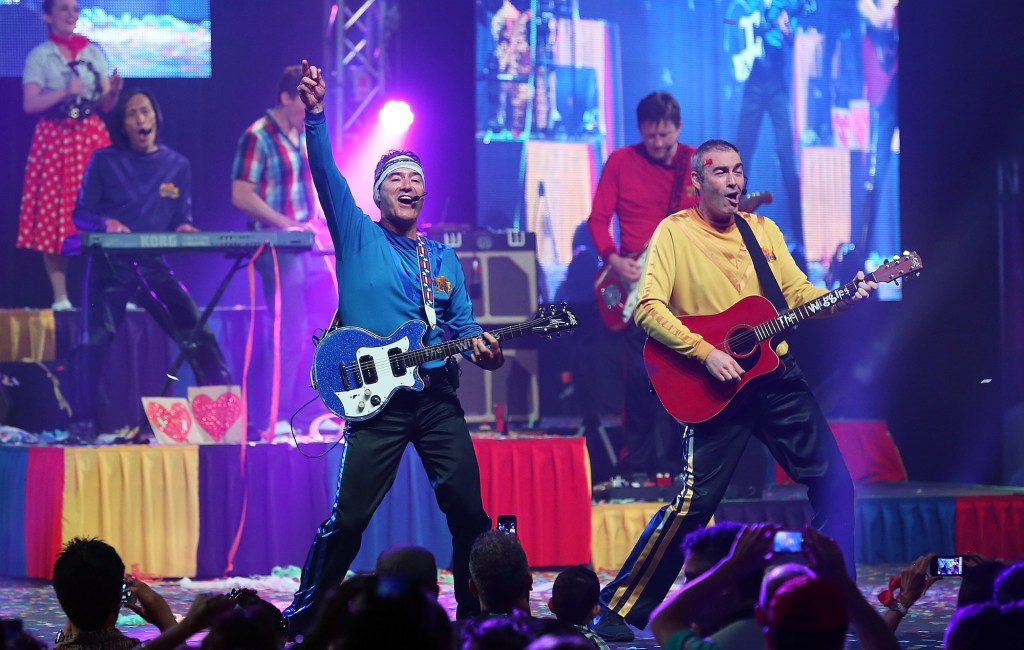 Today's achievement is another milestone for The Wiggles, off the back of hitting #1 in the Hottest 100 and performing sell-out arena shows with the Fruit Salad TV Big Show and OG Reunion tours.