More than 40 actors, comedians and musicians, including Ringo Starr, have appeared in the first-ever video for George Harrison's 1970 hit, My Sweet Lord'.
Directed by Lance Bangs, the 7-minute clip follows two secret agents (Fred Armisen and Vanessa Bayer) who, assigned by their boss Mark Hamill (Star Wars' Luke Skywalker) set out in search of a mysterious object across LA.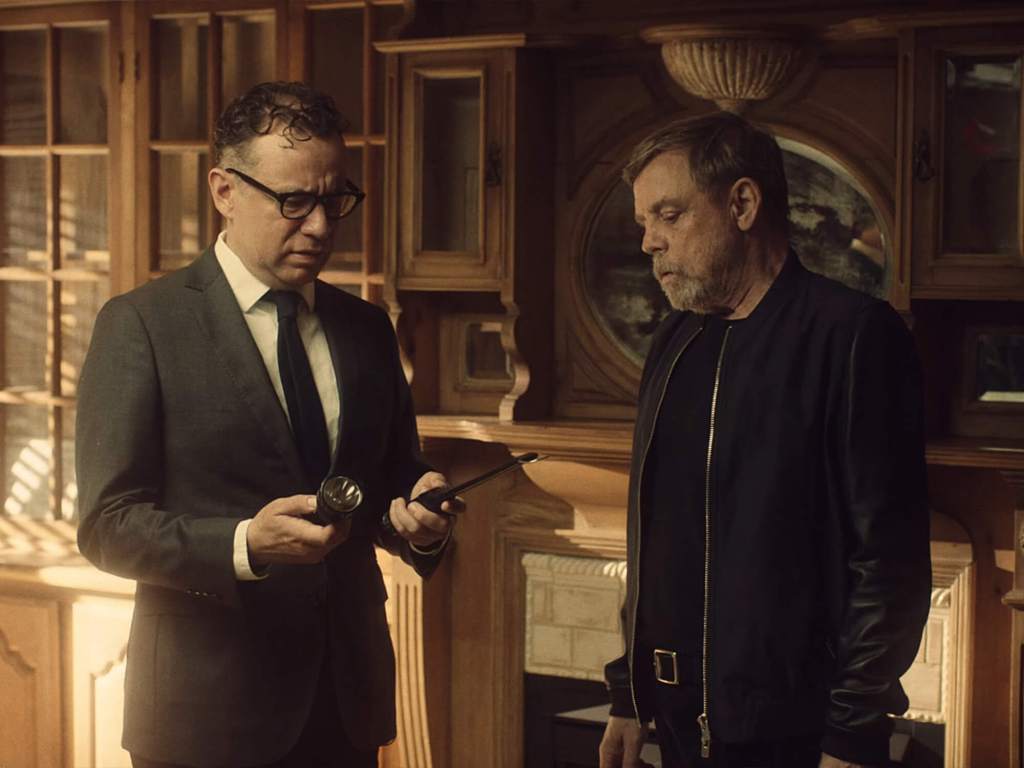 This mission leads them to cross paths with dozens of personalities, including Jeff Lynne (Electric Light Orchestra), Joe Walsh (Eagles) and 'Weird Al' Yankovic as well as actors Jon Hamm, Rosanna Arquette, Natasha Leggero, Patton Oswalt and Taika Waititi.
George Harrison's widow Olivia, and their son Dhani, also show up.
Released in November 1970, 'My Sweet Lord' was Harrison's first post-Beatles hit from his multi-platinum triple album, All Things Must Pass. By the end of that year, and through the early months of 1971, it was an international number 1 hit.
Ringo Starr, Eric Clapton and Peter Frampton are among the musicians who played on the original version.
Harrison died of cancer in 2001 at just 58.