A massive floating landmark restaurant in Hong Kong has sunk just days after it was towed away from the harbour where it operated for nearly 50 years.
The Jumbo restaurant capsized while on its way to an undisclosed location while it waited for a new operator.
Aberdeen Restaurant Enterprises said that no crew were injured but was "very saddened by the incident".
It's understood the restaurant was costing millions every year in maintenance and hadn't turned much of a profit since 2013. The pandemic was the final blow, closing its doors for good in March 2020.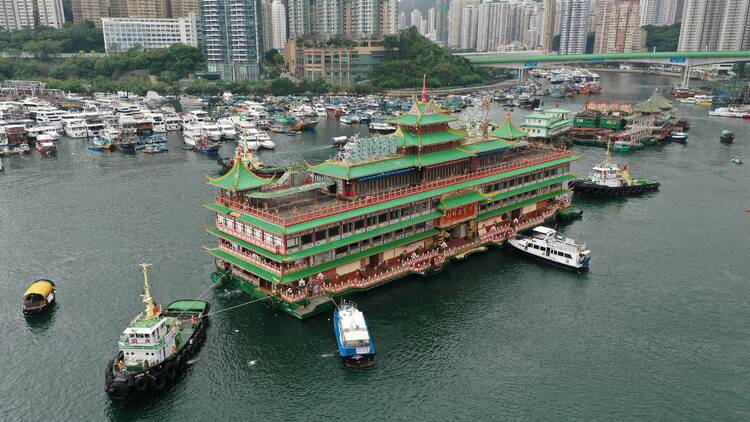 The owners said "all relevant approvals" had been obtained before the trip, including marine engineers who carried out inspections.
However, on Sunday, the huge vessel began taking on water after it "encountered adverse conditions" near the Paracel Islands.
Over the years, The Jumbo served more than three million guests, including the Queen, Tom Cruise and Richard Branson. It had featured in several films – including a Bond movie and, ironically, Steven Soderbergh's 'Contagion', about a deadly global pandemic.