We've all noticed the beautiful new addition to our city skyline, the Crown Sydney, which has only been open for restaurants and hotels up until now.
The hotel has opened up its Sky Deck to the public this weekend the 26th of February which offers CRAZY 180 degree views of our incredible harbour city.
You'll be on the 83rd floor of the building and Sky Deck is offering complimentary daily guided tours from sunrise to sunset at dizzying heights so you can take in the history and views of our iconic landscapes and architecture like the Harbour Bridge, Sydney Opera House and The Rocks.
"We are excited to have the opportunity to give back to our city by providing a viewing platform that truly showcases the best that Sydney has to offer," Crown Sydney's Chief Executive Officer Simon McGrath
You MUST book ahead if you're interested in a tour and if you really want to treat yourself, maybe experience luxury waterfront dining at The Waiting Room afterwards where you can book lunch or dinner!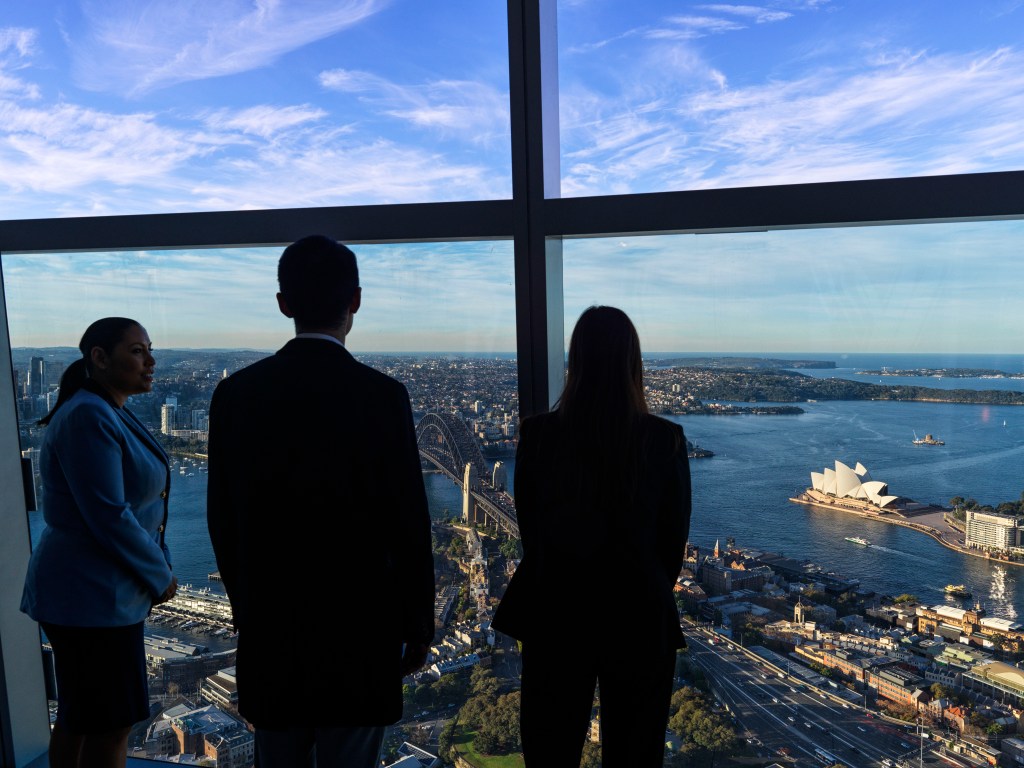 You'll find attached the media release with additional information, along with images of Sky Deck here.