Iron Maiden celebrated their recent concert in Sweden by branding a commuter train.
Maiden arrived in Gothenburg on July 22 as part of its 'Legacy of the Beast' tour and with the massive rock show coming up, Swedish train operator MTRX and Warner Music began special service from Stockholm to Gothenburg to make sure fans found their way to the show in style.
'Train 666' was covered in Iron Maiden branding, inside and out, and filled with limited edition merch for 244 lucky passengers.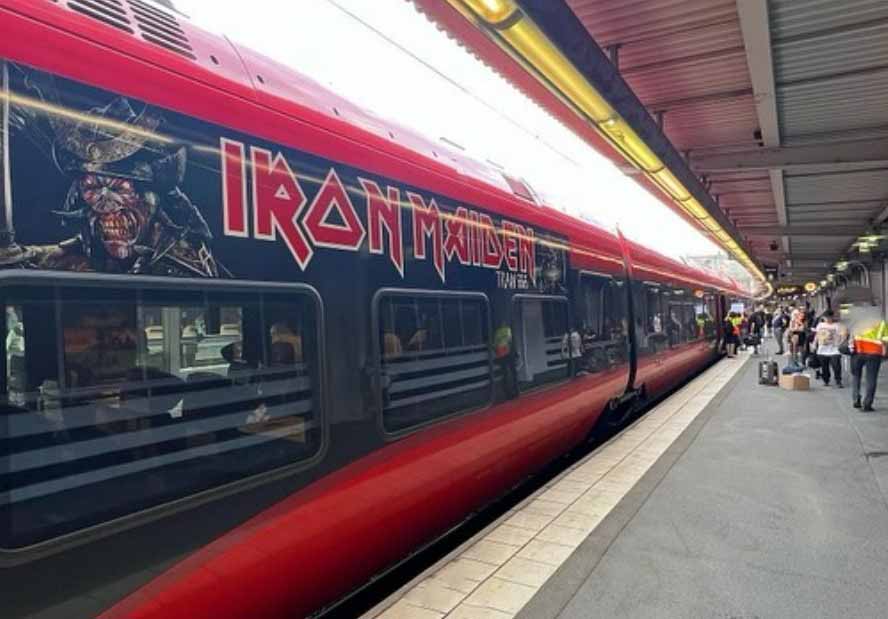 "Sweden has always been important to Maiden, so we thought they deserved us to go an extra 110 percent, and we wanted to put on an experience and event for their fans," said Warner Music product manager Darren Edwards.
"The whole band flew in early. Steve's playing football the day before the show, as he often does when he's in Sweden, Nicko is probably playing golf, so there's just this special connection. They love Sweden, and they know the fans are really special over here."
'Train 666' remained operational, even a few days after Maiden left town, according to a Swedish YouTuber.