This Christmas, Aldi wants to give you the ability to chat to your pets, like literally.
Following the global trend of teaching pets to 'talk', Aldi is rolling out its own Interactive Pet Talking Buttons.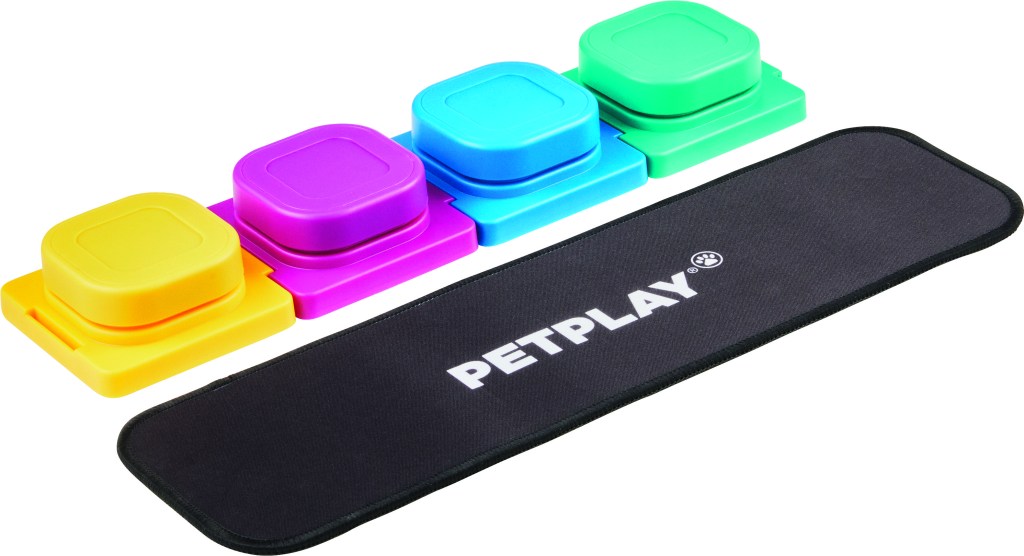 Drawing inspiration from Sheepadoodle TikTok sensation @WhatAboutBunny, this idea allows pets to communicate their needs and feelings, bringing a new level of interaction between them and their hoomans:
The Interactive Pet Talking Buttons are $29.99, but if that's not enough to get tails wagging, Aldi also a range of super cute plush, chew-friendly and heavy-duty toys.
But get this: we all know that keeping our pets hydrated during the hot Aussie summer is absolutely crucial, so how about taking it to the next level with a Freezable Dog Water Bowl ($9.99). It features non-toxic cooling beads which once frozen, can keep water cool for up to six hours!
The full 'Unleash The Fun Special Buys' range is available from Saturday, 9 December
Interactive Pet Talking Buttons, $29.99
Freezable Dog Water Bowl or Water Bottle, $9.99
Plush Dog Toys, $5.99
Heavy Duty Dog Toys, $7.99
Pet Treat Dispenser or Puzzle, $6.99