If you love cold drinks and hate having to crouch down to fish one out of the esky, listen up.
This Saturday's Special Buys includes this vintage-look steel cooler – on wheels!
Even better, at almost a metre off the ground, gone are the days of needing knees.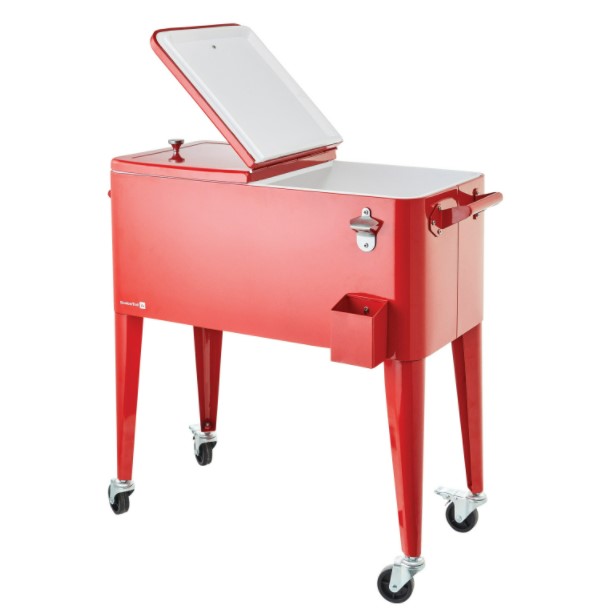 The 76L capacity cooler also features an old-school bottle opener and cap collection tray as well as a drainage tap, to remove excess water or to empty after use.
It won't roll away either, once you are happy with the position, simply use the 2 lockable wheels to keep it in place.
The 'Rolling Party Cooler' will set you back $149.
Want more? Listen to this best bit from Jonesy & Amanda!