A Woolworth Discovery Garden fan has posted about a pot that "spontaneously combusted".
Kael Veentra-Young wrote on social media:
"So this has just happened to a friend….please all take note and do not leave these in the sun."
"Warning… these little seed packs that Woolworths are giving out can catch fire. It's a hot day and they were outside and dry, and the spontaneously combusted."
It comes as much of Australia swelters through an unseasonably hot October.
A Woolworths spokesperson told New Idea Food: 'We are currently looking into this claim.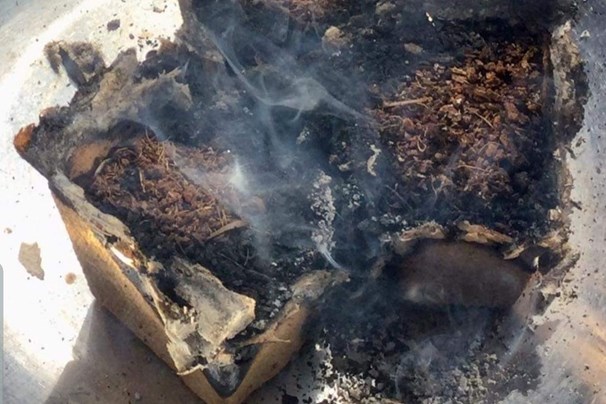 "As a general gardening rule, keep your plants out of direct sunlight for prolonged periods and away from surfaces that may increase the intensity of direct sunlight, such as metallic surfaces.
"It is also important to check that the soil is adequately watered. Soil that requires watering will be dry and dusty to the touch and may also be a lighter colour. Seedlings need to be kept well watered in order to thrive."