Woolworths has warned customers about a new scam doing the rounds.
A fake representative named 'Suzy' texts you, welcoming you to the 'Woolworths interactive prize universe' before claiming they've won a prize.
"I'm your virtual guide Suzy and I'll be helping you to claim the prize you won today," the bot says before asking users to click a link.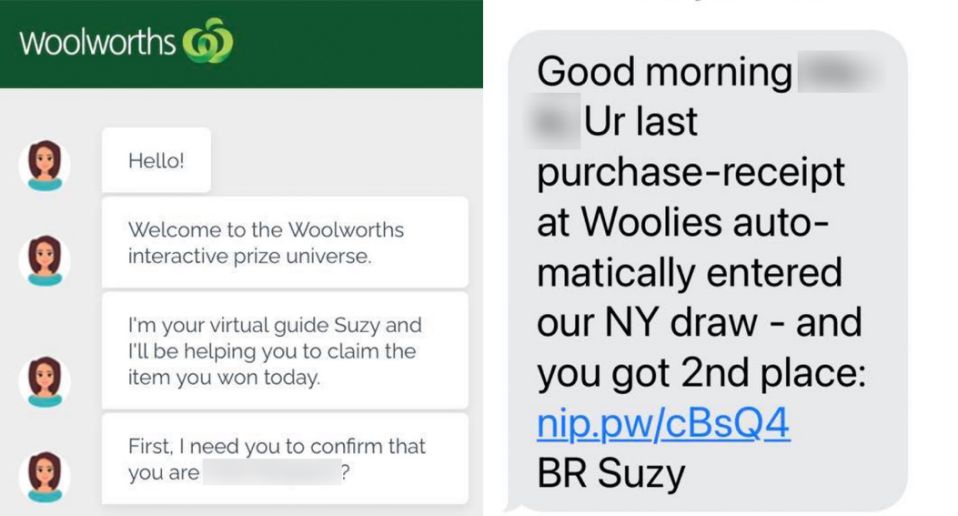 Woolies says it has no affiliation with the message and should be deleted.
Want more? Listen to this best bit from Jonesy & Amanda!