Scammers are targeting Kmart shoppers in a new SMS which uses their friends' names to make it seem more legit.
A woman posted the text to a closed Facebook group, querying its validity.
She paid attention to the fact it included the correct names and details of her friends.
The SMS read:
"Dear Roselyn. One of the Kmart stores is looking for you. You have won a price in our Prize Draw. Answer a few questions and you will be presented with several exclusive reward offers (worth at least $60)."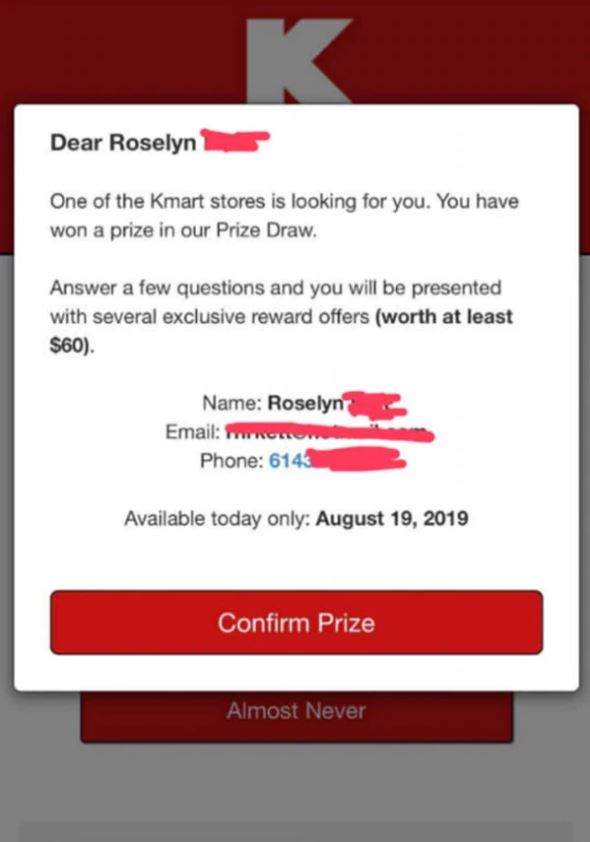 Another read:
"Lucky you, Roselyn. Congrats to our 3 Kmart customers who won: 1. Grace 2. Roselyn 3. Isla' – before giving a link to click on to claim your prize."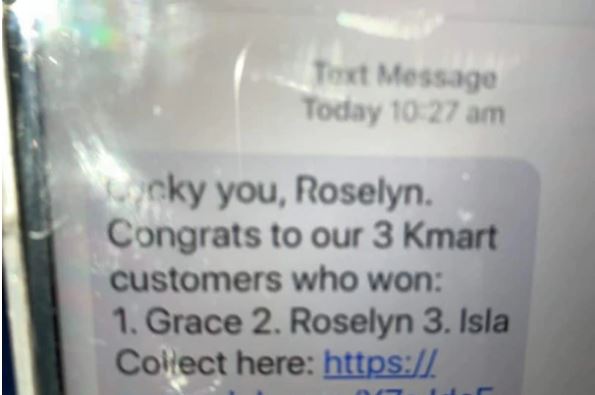 Another member of the Facebook posted a similar text: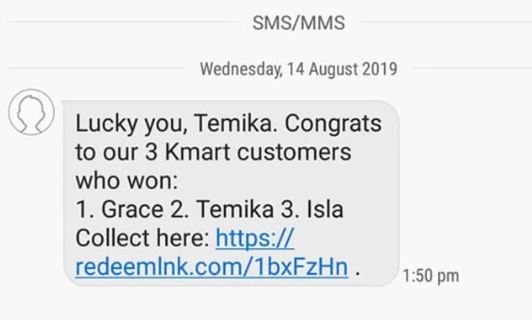 The official advice is to not click it but delete it.
You can report such spam scams at the Australian Competition & Consumer Commission, here.
Seven News