Just a day after a metal monolith that was placed in the Utah desert disappeared… an identical one has popped up in Romania.
Officials say they still have no idea who the monolith belongs to and have launched an investigation into why it's there.
The strange monolith first came to light on November 18 when the Utah Department of Public Safety said it had been spotted by field workers.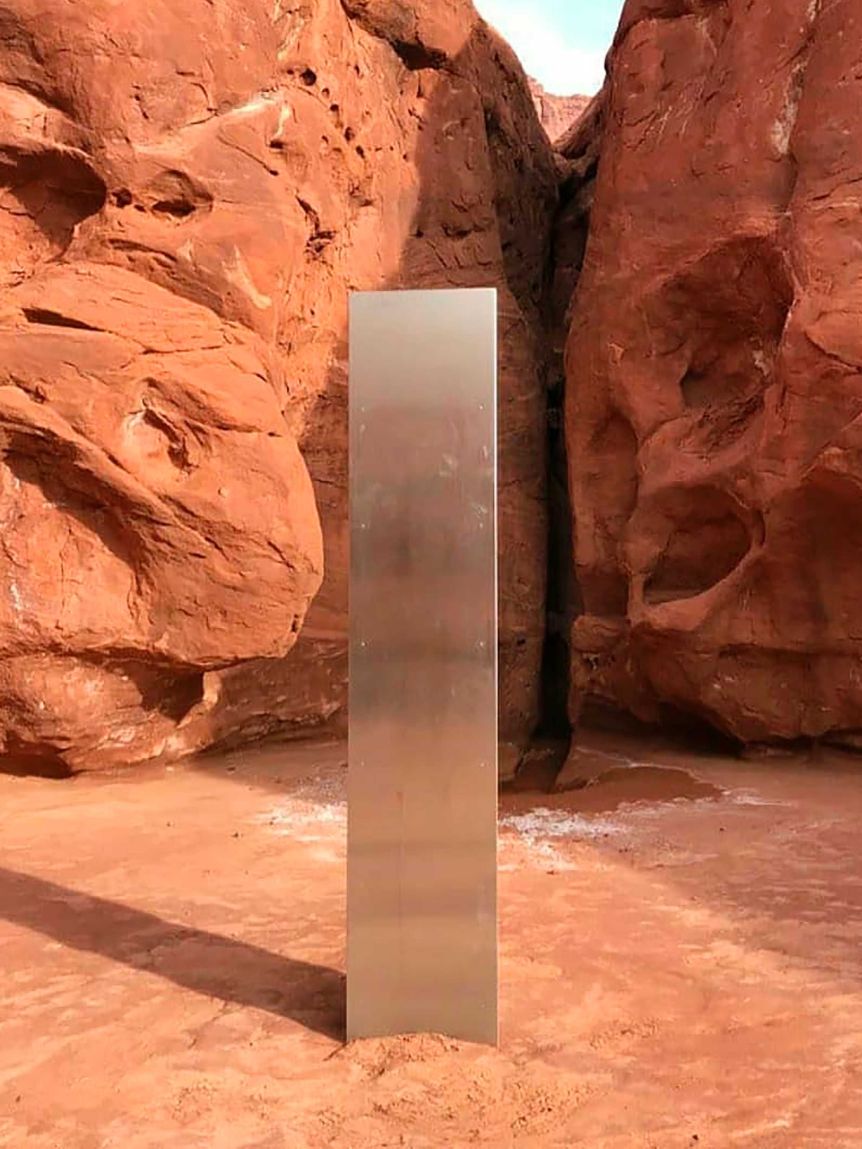 It was about 3.4 metres tall, with sides that appeared to be made of stainless steel.
However, when reporters hiked to the spot on Saturday, they confirmed that it was gone.
Now, a similar monolith has been discovered near the Petrodava Dacian Fortress, a well-known archaeological landmark in Romania.
"We have started looking into the strange appearance of the monolith," a local heritage officer reportedly said.
"It is on private property, but we still don't know who the monolith's owner is yet. It is in a protected area on an archaeological site."
If you ask me, clearly it's aliens.
Want more? Listen to this best bit from Jonesy & Amanda!