A bird has been blamed for the disappearance of a whole bunch poppies from the Tomb of the Unknown Soldier in Canberra.
The poppies were stolen by a pigeon who has spent the past few days making a stunning nest in The Hall of Memory.
Staff had noticed the poppies going awol in early October, but it wasn't until a few weeks later that a maintenance worker spotted it.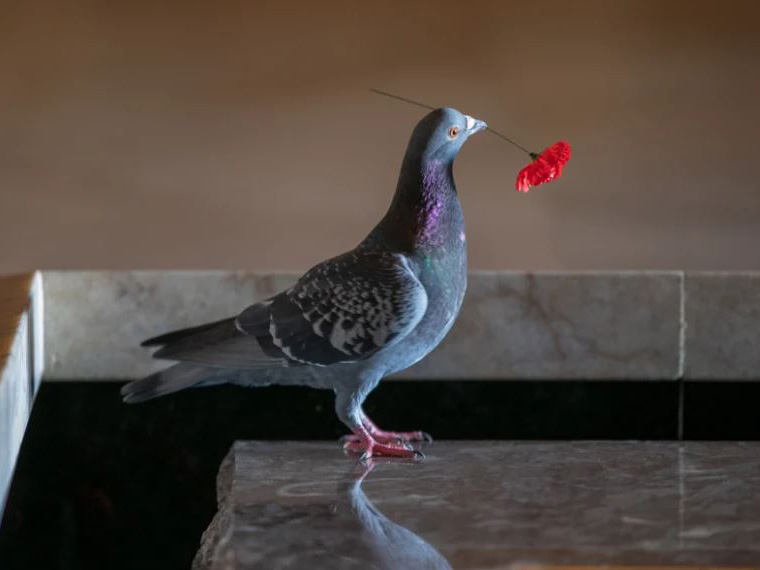 The memorial told the Sydney Morning Herald that the wounded soldier symbolised the quality of "endurance", and that the nest of poppies was a "reminder of the powerful bond between man and beast on the battlefield".
Historian Dr Meleah Hampton said that pigeons were commonly used in wartime to deliver messages.
"So pigeons are particularly of use in warfare when you've got a couple of men trying to get a message from where they are back to the backline; a pigeon can get that through sometimes when nothing else can."