Like the democracy sausage map during the election, a similar map has been created for those who want to participate in the trick-or-treat tradition.
The TrickOrTreatMe site lists the Halloween hotspots around NSW, connecting communities that get into the spooky season.
Aussie mum Krista Davies kicked off the site after she tried taking her son our trick-or-treating and found out the hard way that no one in her area was into it.
"It was really disheartening, we got door after door slammed in our faces and it was tough," she said.
The site lets households register their addresses for Halloween so trick-or-treaters know where to go – and at what times.
Households can also indicate if their place is a 'decoration destination', where drive-bys are encouraged.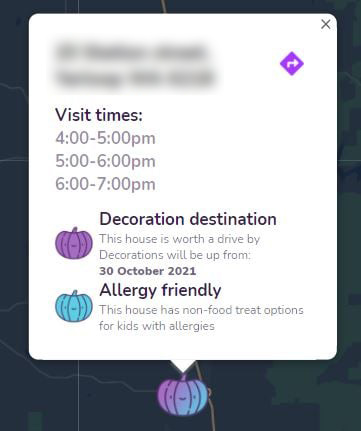 Last year, more than 103,000 spooks used the site.
It's also got a ton of resources like printables for signalling if your house is welcome to trick-or-treaters (or not!), if houses have non-food treats and special trick-or-treat cards for kids with autism.
It also, crucially, has a whole section on safety so everyone has a howlin' good time.
Want more? Listen to this best bit from Jonesy & Amanda!