Commuters flying into Sydney have started to notice a sign on a roof welcoming them to Perth.
It was first spotted by a Reddit user who immediately uploaded a pic of the disorientating sign.
"I am exactly the type of person that would finally manage to get 5 minutes of sleep just before landing, wake up to this dazed and confused and freak the f–k out. Bravo," one Redditor commented.
It's understood the sign had been painted on top of the Heasman's Steering and Suspension complex, but no one's claimed responsibility.
It's not the first time such a sign has caused low-key chaos.
In 1978, Mark Gubin wrote 'Welcome To Cleveland' in 2m-tall letters on the roof of his house to greet those flying-in to the Mitchell International Airport… in Milwaukee.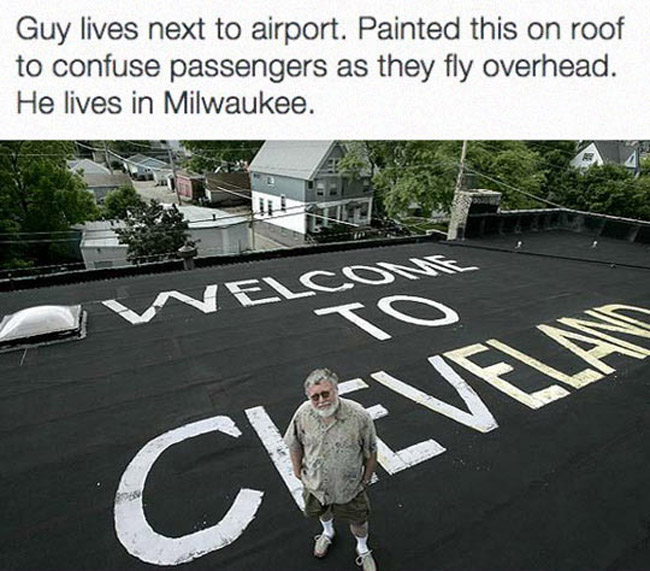 Mr Gubin's sign remains to this day.
Want more? Listen to this best bit from Jonesy & Amanda!