Forget the back-crushing picnic rugs, cushions and help-I-can't-get-out-of-this-beanbag at the outdoor cinema, how about a whole bed?
No, we're not teasing, either.
Awww yeah, a public event where it's socially acceptable to wear ya PJs.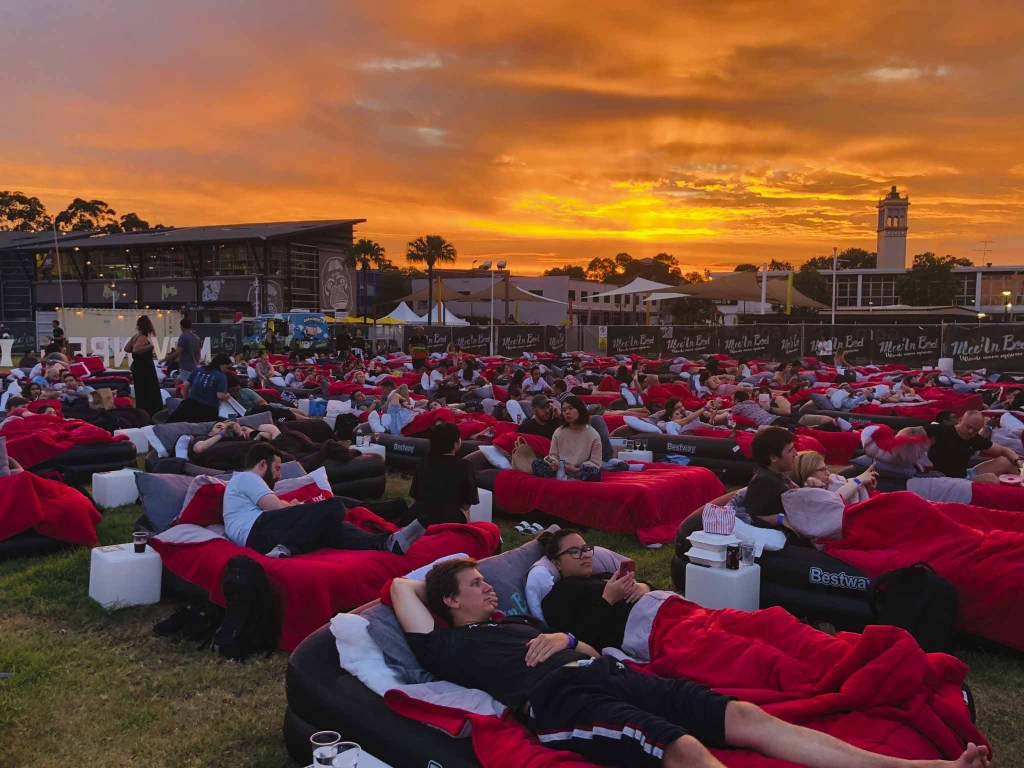 So, get this: 150 queen beds with glowing bedside tables, some premium pillows and, if it gets chilly, a cosy blankie.
There's even a 'Dine-In Bed' option for those animals, like me, who love to chow down in bed.
Even beer and wine can be delivered bedside…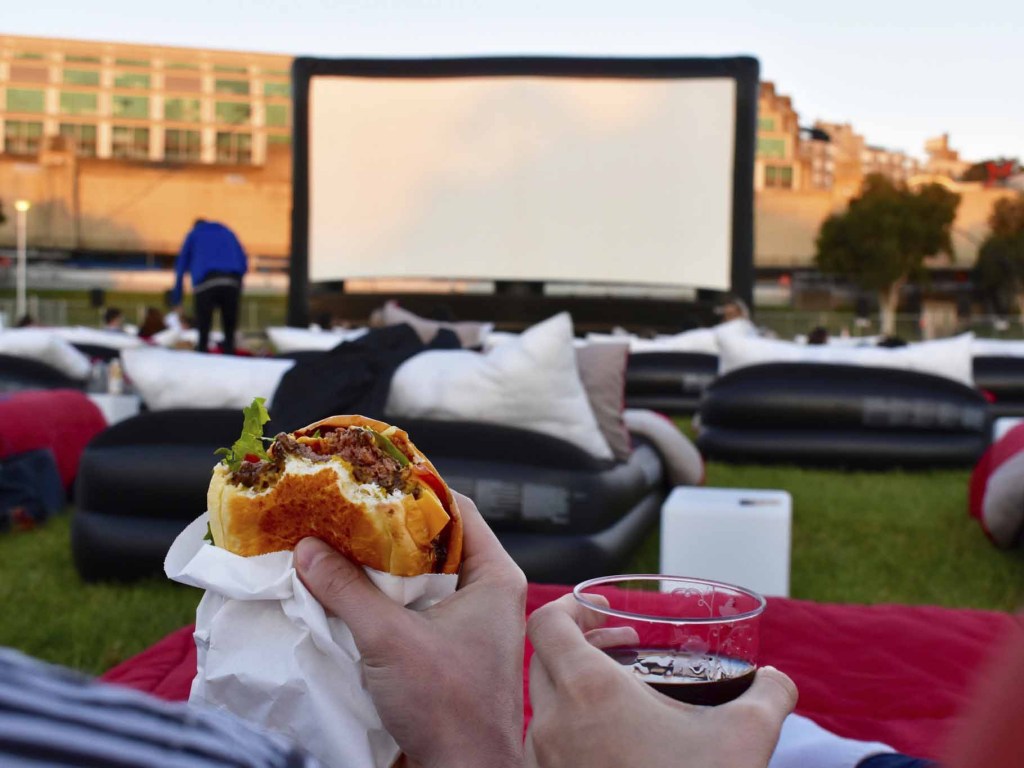 From October 18 through December 8, Mov'in Bed will be set up at Ozone Reserve, screening 45 flicks, including Once Upon A Time in Hollywood, JOKER, Back to the Future, Pulp Fiction, A Star is Born, Goonies and the classic… Rambo: Last Blood.
The beds are $36.90 per person and you can be up to three in a bed for $93.90… but moviegoers can also watch from the (cheaper) grassed area.
Dogs are welcome, just not on the beds. Boo.
Click here for session times and tickets.