Outdoor cinemas are just one of those things you can't get enough of in summer – the shadows get longer, the gentle breeze hits and the stars start to shine, all while your favourite movies play out on the big screen, the perfect combo.
Returning for this summer is the Mov'in Bed Cinema, taking it up a few levels to the rooftop of Sydney's Entertainment Quarter in 2020, giving you some of the best views of the Sydney skyline in addition to the usual outdoor cinema goodness. What sets Mov'in apart is that you get to soak in your favourite films and food in the comfort of your bed.
Headlined by four huge blockbusters – Knives Out, Charlie's Angels, The Rise of Skywalker and Joker, you'll be snug in bed as you get dinner-in-bed service from Mexican joint El Camino, and the perfect pizza from Fratelli Fresh. There's also a pop-up bar if you feel like a drink or two as the night goes on. Check out the full lineup here!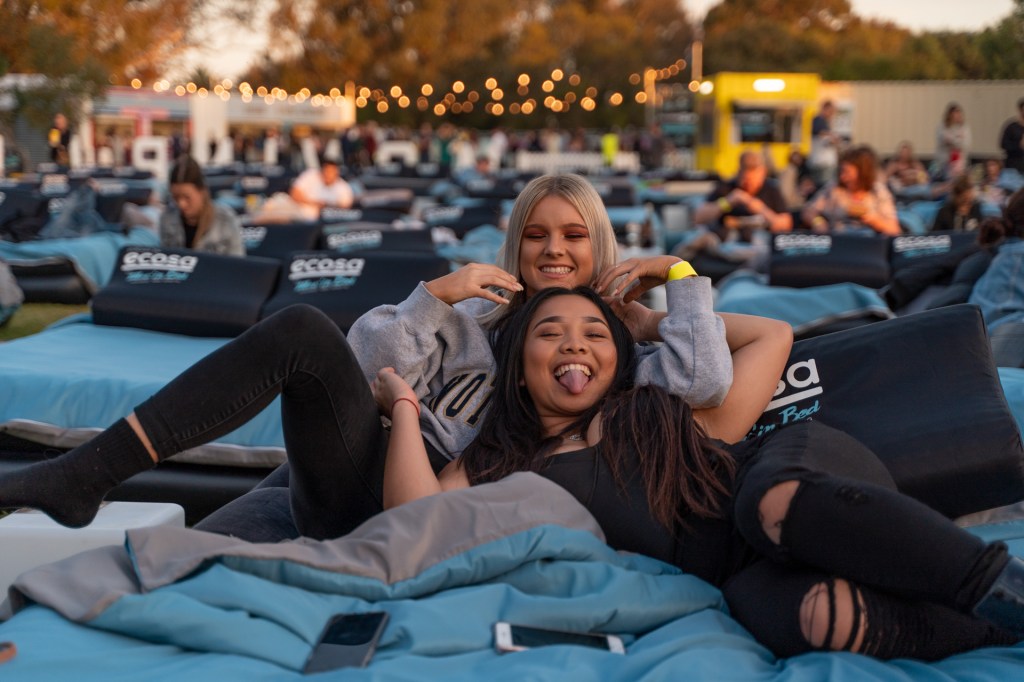 Stepping up the game even further, Mov'in has one of the highest-tech theatre setups there is, giving you the perfect screen and a massive, 4K high-def image (which is better than some regular movie theatres!), so you don't have to put up with the wavy inflatable screens of outdoor-theatres-past.
There are 150 super soft beds decked out with pillows perfect for the movie experience and a blanket to keep you snug, and you can book yours right now from their website!
Mov'in takes over the Entertainment Quarter Rooftop from January 17th to March 8th, don't miss out!
Want more? Listen to this best bit from Jonesy & Amanda!