A pedestrian has left a hilariously scathing note on a car window over the weekend, reviewing a driver's parking performance.
A passerby took a photo of the note and posted it onto Reddit. with the caption "Trouble in #Windsor."
'Please don't be so s*** at parking,' the anonymous author begins their message.
'People are having trouble driving past your car because of your crap parking job.
'Your car is parked so far from the kerb that you probably needed a taxi to get to the foot path.'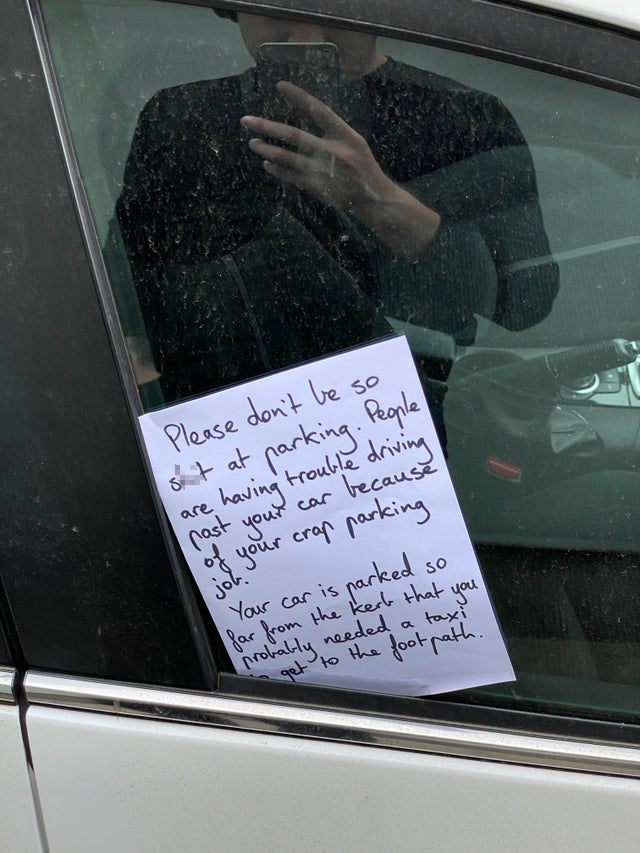 There were many comments on the photo, most of them agreeing with the disgruntled writer.
'The cars in a different suburb from the curb.'
'They'd be closer to the curb if they were still driving.'
'Are you sure it's parked, and not just stuck in traffic?'
'I hope that's a one way street. Otherwise it's parked on the wrong side as well.'
'Obtaining a license to operate a motor vehicle needs to be more controlled with real world driving skills involved.'
And to be honest, JUST LOOK HOW FAR AWAY IT WAS PARKED!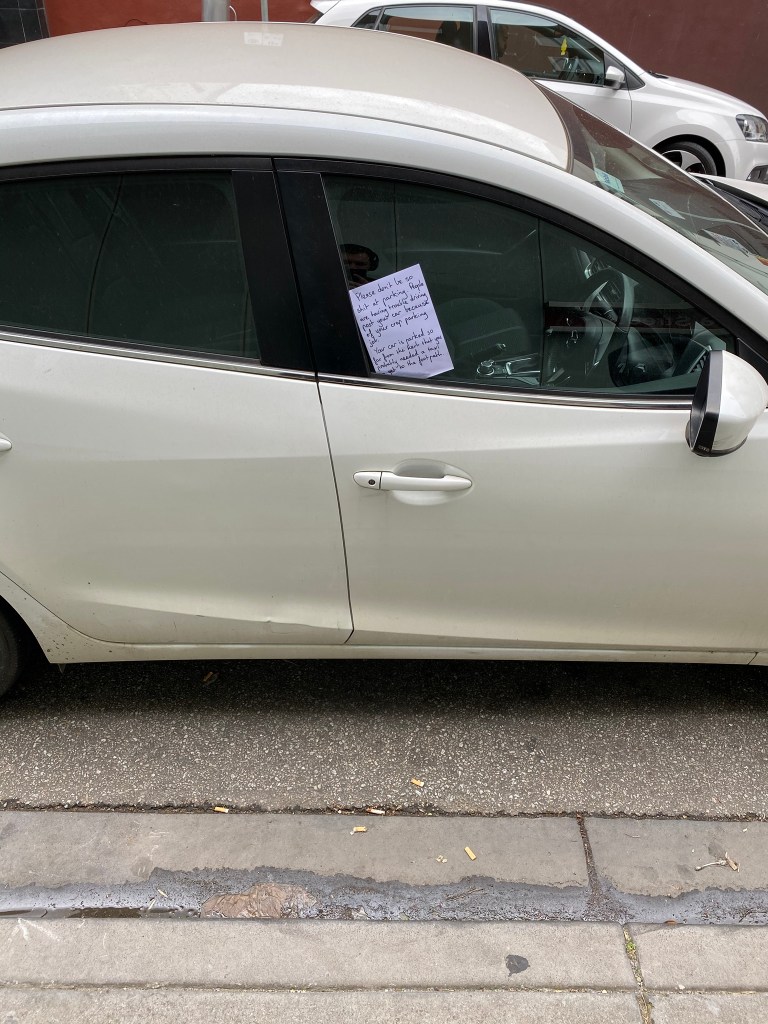 What do you think? Was it parked too far?
Want more? Listen to this best bit from Jonesy & Amanda!