It's always exciting when a new restaurant opens up; there's always the possibility that your new favourite food could be right around the corner. The soon-to-open Kukula's in North Parramatta is looking to claim that favouritism with the appetising offer of FREE pita pockets when they open today.
Kukula's fuses Portugese and Sri Lankan styles of cooking, featuring awesome combos of grilled and glazed chicken, ribs, paella and pita pockets. From 4:30PM to 7:30PM today, for their grand opening, you'll be able to get your choice of pita pocket, with either grilled chicken or a veggie pattie, accompanied by lettuce, diced cucumber and tomato.
Kukula's opens today, Friday August 2nd, at 20 Victoria Road, North Parramatta.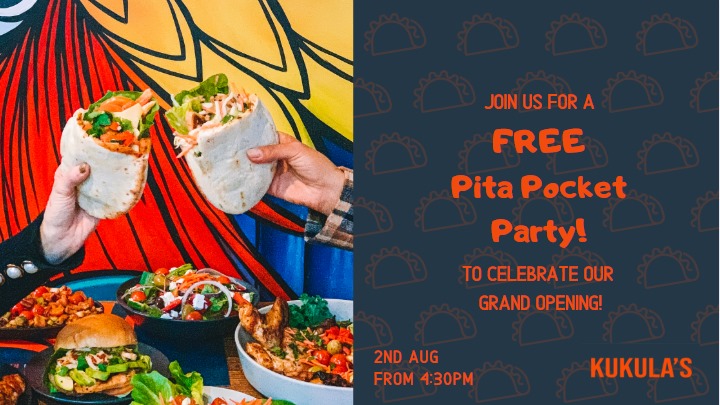 There's only 300 freebies to go around, so you'll want to get in quick!
Get more details on their event page.