There's just one thing on the minds of parents right now and it's 100% inescapable: Book Week.
Thing is, over the years, it seems some parents have taken a loose approach to the 'book' part of Book Week.
Satirical Facebook page Cottesloe Barbie has taken an amusing-but-kernel-of-truth stand, reminding parents that the whole idea behind Book Week is to promote reading.
They listed some of the most popular dress-up outfits that are absolutely fine but, for Book Week, perhaps need a rethink.
"Want to dress as a footballer? Fine. But not for Bookweek," the post states.
"Has your child got an underused Princess Elsa outfit? Yes, it's a book now sort of…. but no. Not for Bookweek.
"Does your child love Spider-Man, Superman, Cat-woman or Batman? Lovely! But not for Bookweek.
"Leftover Mutant Ninja Turtles? No. Octonauts? No. Wiggles? No. Manga favourites? No. Minecraft characters? Definitely No. In fact gaming references is exactly what Bookweek isn't about.
"Disney characters? Even if they were from a book originally? Commercialised cheating so no."
Cottesloe Barbie, however, does give some great advice to those parents who have read the rules of their child's school and have felt an unsettling compulsion to run for the hills.
"Retrofitting" is the answer.
"Simply find something that isn't school uniform and then Google an approximate description with the words "children's book" attached," Cottesloe Barbie sagely advises.
"Try it! Got an old Halloween costume? Try googling 'skeleton children's book' or 'pumpkin children's book' or 'ghost children's book.' See?
"It. Works. With. Anything."
Of course, be sure to print out said book's cover, "just in case teacher or Judgy Mummy challenges you."
Check out some real-world examples of how to cheat at Book Week: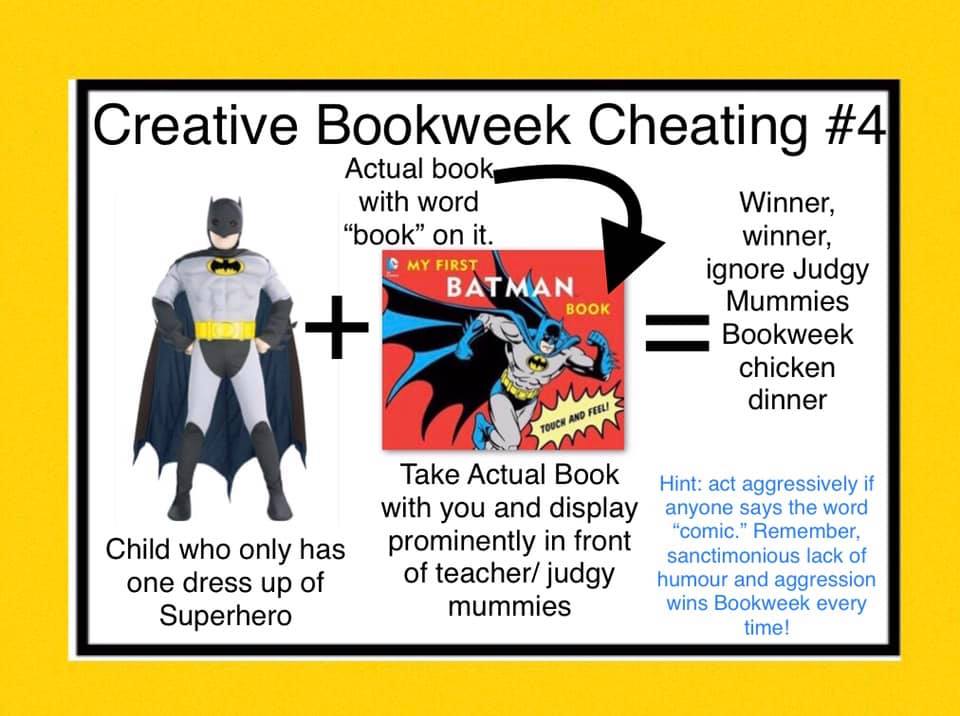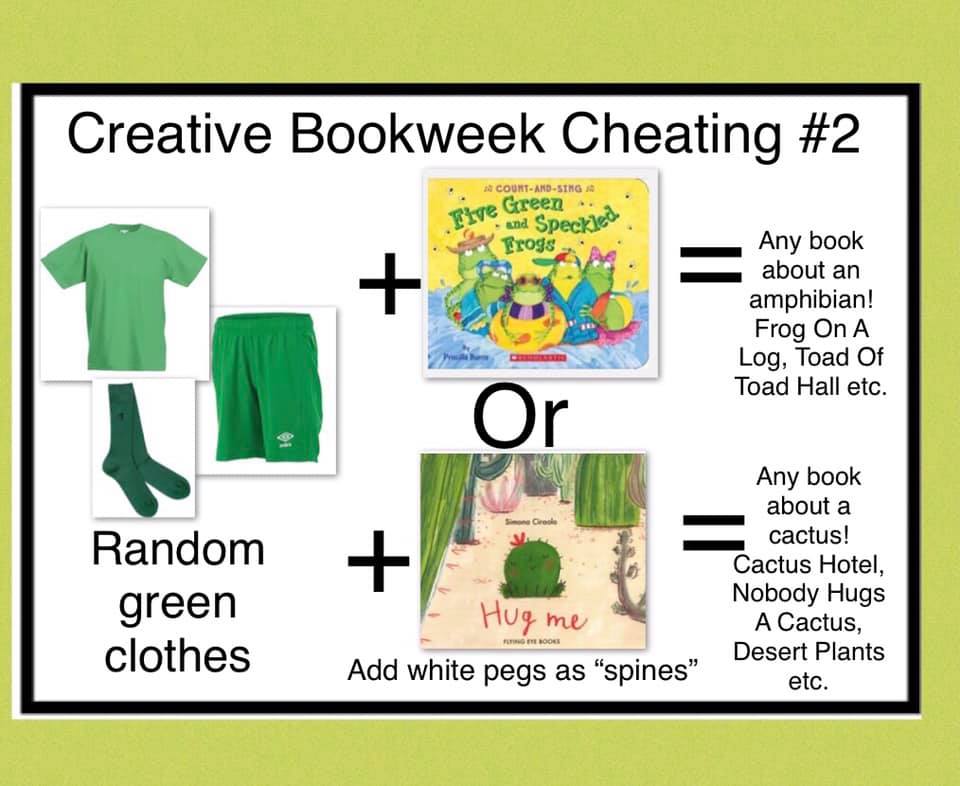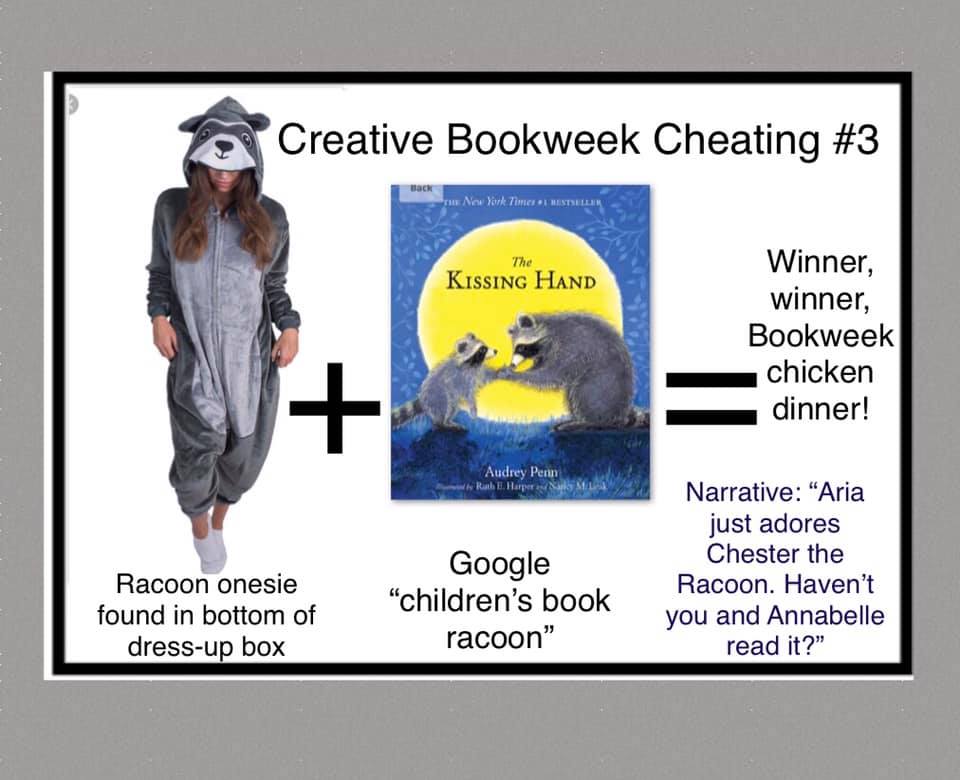 Follow Cottesloe Barbie on Facebook.
Want more? Listen to this best bit from Jonesy & Amanda!