Amid the coronavirus pandemic, we're all being told to take extra precautions by washing out hands properly and more often in a bid to help stop the spread of the disease.
So you can understand one woman's panic when she realised that she hadn't been washing her hands with a block of soap, but a block of cheese.
Luckily she could see the humour in the situation.
For days, a woman named Miley from Vancouver had been using a yellow cube that she thought was a bar of soap but was confused when it didn't start to foam up like usual.
The penny then dropped that this wasn't soap at all, but a cube of cheese.
Of course you might be thinking, how in the heck did some cheese just wind up in Miley's soap dish in place of her cleaning product. Turns out, it was a little drunken mistake.
Miley explained on a site called 9GAG that she keeps a bar of yellow, unscented soap in the kitchen to wash her hands with but after a few drinks one night she left a piece of cheddar out on the counter and mistook it for the soap.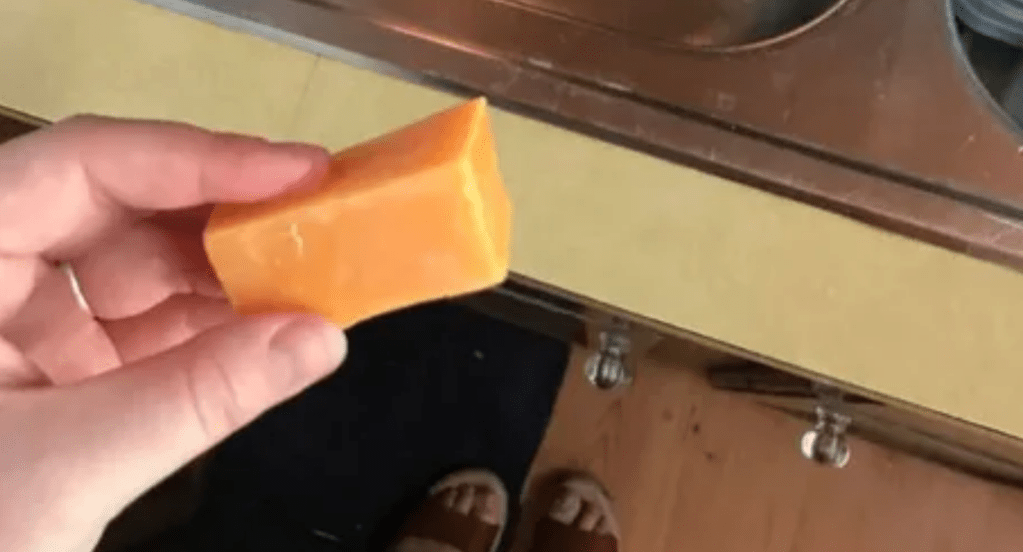 "Just realised my soap wasn't working because it's literally a block of cheese," she said. "I use liquid soap for the dishes, bar soap like this is gentler on my hands after I do chores if that makes any sense.
"It was a couple of days of 'Why isn't this foaming?!' I come to realise it was a dried-out square of Tillamook sharp cheddar cheese. I suspect I left it out when I was intoxicated and just forgot."
We can't blame her, we've all been the victim of one too many wines before. But we just have to ask… Did the soap end up in the fridge?
Washing your hands at the moment is very important and a good way to make sure you're doing it long enough is to sing 20 seconds of a song at the same time!
Check out Gloria Gaynor's demonstration below!
Want more? Listen to this best bit from Jonesy & Amanda!