Australians are being warned to stay vigilant after a sophisticated scam involving Woolworths hit Facebook over the weekend.
The scam says that '250 lucky customers' will win a years free groceries by sharing and commenting on a 'Woolworths Club' post.
The image then shows boxes of groceries ready to be won.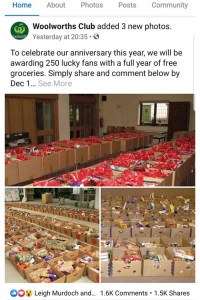 Over 3,000 people have commented and shared the image, with one shopper saying 'This is a very kind gesture of kindness. I could feed my big brood. Thanks Woolworths and Woolworths Rewards for your kindness.'
The scam has since been reported to ACCC Scamwatch and Woolworths.
Want more? Listen to this best bit from Jonesy & Amanda!