You might have heard already that Myer are selling some crazy tea towels where animals are in, uh, compromising positions.
News of the tea towel spread when a Facebook user posted an image of the product with the caption, "Anyone else seen these at Myer?"
"That is one way to encourage native fauna to reproduce," one person responded.
If you were planning to get your hands on these, it appears they have all sold out.
However, if you were desperate for these, um, unique tea towels, we've found another place you can get your hands on it!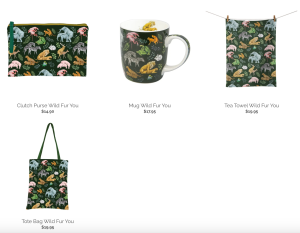 You can buy these on a site called La La Land and the Australian designer/artist/freakin' Picasso called Lilly Perrott under the 'Wild Fur You' collection.
Also plot twist: it's not just tea towels. You can also get a mug, clutch purse and a tote bag with nothing over $20!
Want more? Listen to this best bit from Jonesy & Amanda!