It's not even Australia Day yet.. but it appears Smith's Chips might know what we all want.
You are not reading this incorrectly, they could be getting ready to release LAMINGTON flavoured chips.
We have contacted PepsiCo, who owned Smith's and they have confirmed they are working on new flavors.. and didn't say NO when we showed them this bag in question..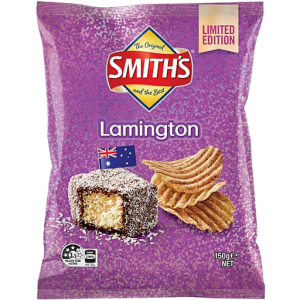 We will update with more information as we get it.
Want more? Listen to this best bit from Jonesy & Amanda!