You didn't know you wanted and…. well you're still not sure if you do.
Carole Baskin's selling face masks with little cat faces on them that say "Hey all you cool cats and kittens" and the photos she's promoting are… well kind of scary.
What is it about her eyes?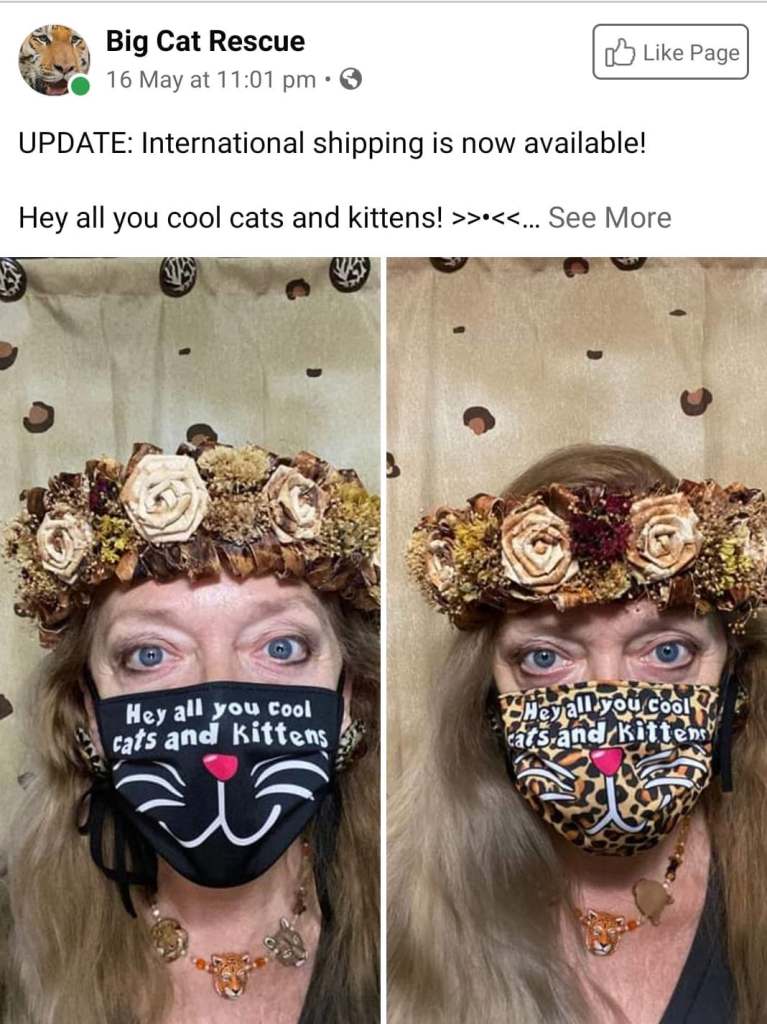 They're selling for $11 and ship internationally if this tickles your fancy?
You can grab a pair here
Want more? Listen to this best bit from Jonesy & Amanda!