Gelato Messina is getting really creative with their products these days!
Messina has teamed up with homeware brand Maison Balzac to create two unique candles that will make your house smell trés home sweet home.
They're taking inspiration from the very bees and honey that Messina uses in its gelato!
From the flowers that the bees visit throughout the year to the Rosebery honey that they make.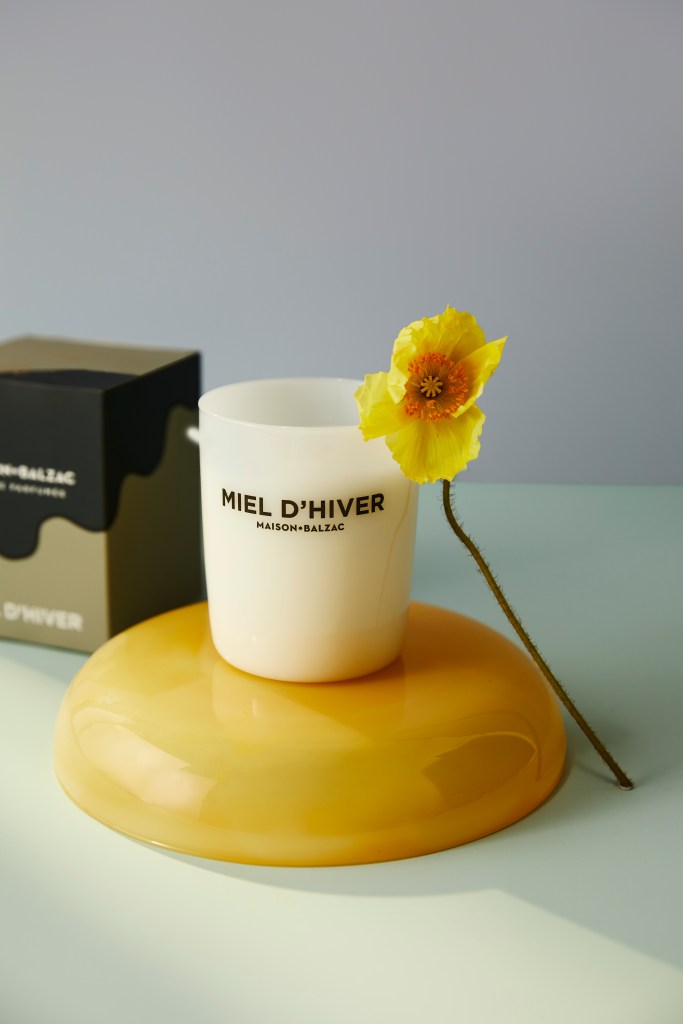 Candle One, 'Miel d'Hiver', is a floral candle that has whiffs of all the flowers the bees pollinate in the cooler months.
Think thyme, smoke, lemony citrus, nutmeg, frankincense, cedarleaf and some base notes of sweet tonka bean, spicy palo santo and Peru balsam.
If none of that makes any sense to you don't worry, it didn't to me either but it sounds delightful!
Candle Two, Miel d'Été is summer themed with bergamot, green nose of galbanum, hyacinth, jasmine, lily of the valley, iris and some subtle patchouli.
Look, it may not be the dessert candle you imagined (i.e. caramel, chocolate, sugary sweet) but it's just as special.
The gelato company has even made a special gelato flavour for this collaboration called 'Miel' which is a honey citrus with honeycomb and burnt honey caramel (that sounds so…good.)
You can buy the candles for $29 (55g) with an 18hr burn time or $69 (300g) for a 70hr burn time from the Maison Balzac website or in stores at Rosebury, Darlinghurst, Surry Hills, Bondi or Tramsheds.
Want more? Listen to this best bit from Jonesy & Amanda!