Calling all chicken wing fans!
It's time to feast until you can feast no more.
Winghaus in Circular Quay is hosting bottomless buffalo wings every Saturday and Sunday from 12pm to 4pm!
You get two hours of wings with a choice of 12 sauces, served with celery, carrot, and blue cheese dip as well as fries and cold beers.
Check out the rules below and make sure you book before you rock up!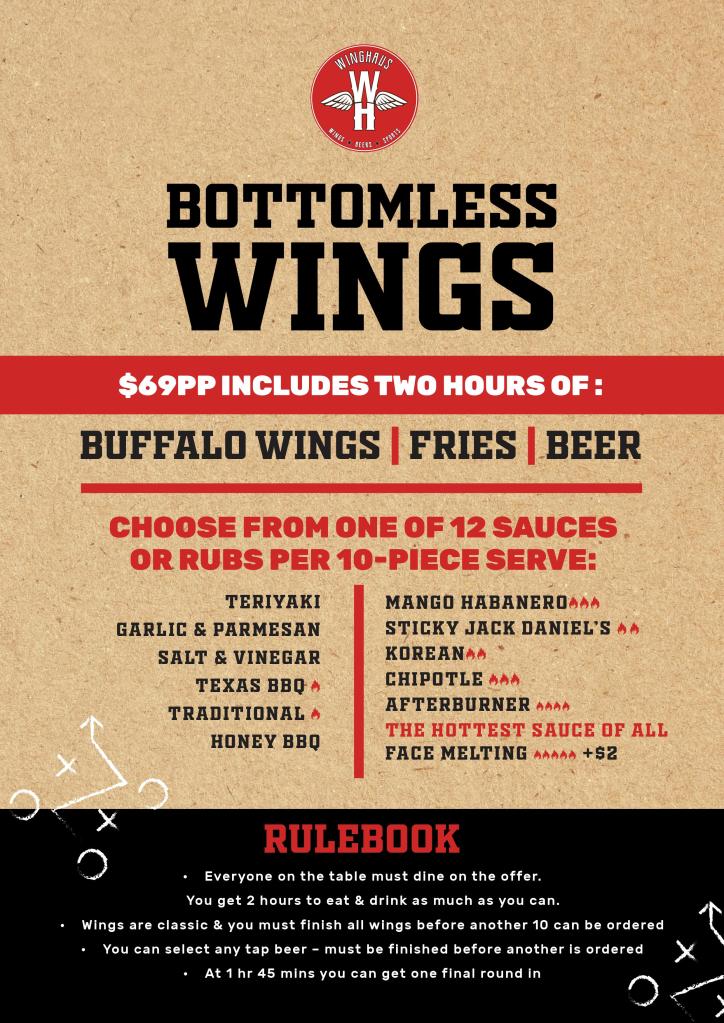 Want more? Listen to this best bit from Jonesy & Amanda!