Vapiano Australia has dropped something glorious…
Carbonara served in a cob? CARBONARA SERVED IN A COB?
It's the perfect combination because after you've finished the pasta you KNOW that the bread has soaked up the gorgeous buttery, creamy carbonara sauce.
But it looks like it won't be in restaurants for long, with the restaurant replying to comments on their Instagram to say it'll only be until the end of the month (August).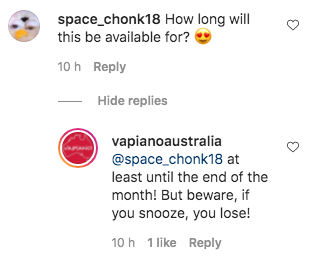 BUT SYDNEY IS IN LOCKDOWN AND IT'S ONLY AVAILABLE VIA DINE IN!?
Our plan of attack is to flood their Facebook with comments from Sydneysiders BEGGING for an extension so we can enjoy the dish too!
So go forth, head to their Facebook below, and comment away.
We deserve our carb fix too!
Want more? Listen to this best bit from Jonesy & Amanda!