Sheep Dog has found heaps of success with their Peanut Butter Whiskey (no surprises here), and now they're teaming up with ICONIC Sydney venue Peanut Butter Bar for a double trouble, sweet & savoury, nutty inspired menu.
Get in quick because for a limited time only they're serving up HUGE (adult only) BOOZY SUNDAES and they look jaw-droppingly drool-worthy.
The Awesome Foursome giant sundae is loaded with crunchy pretzels, triple choc brownies, housemade marshmallow fluff, caramelised peanut and chocolate shards, four huge scoops of gelato, caramelised popcorn, liquid peanut butter and Nutella and to top it all off you'll get a 200ml Sheep Dog Peanut Butter Whiskey flask to pour in.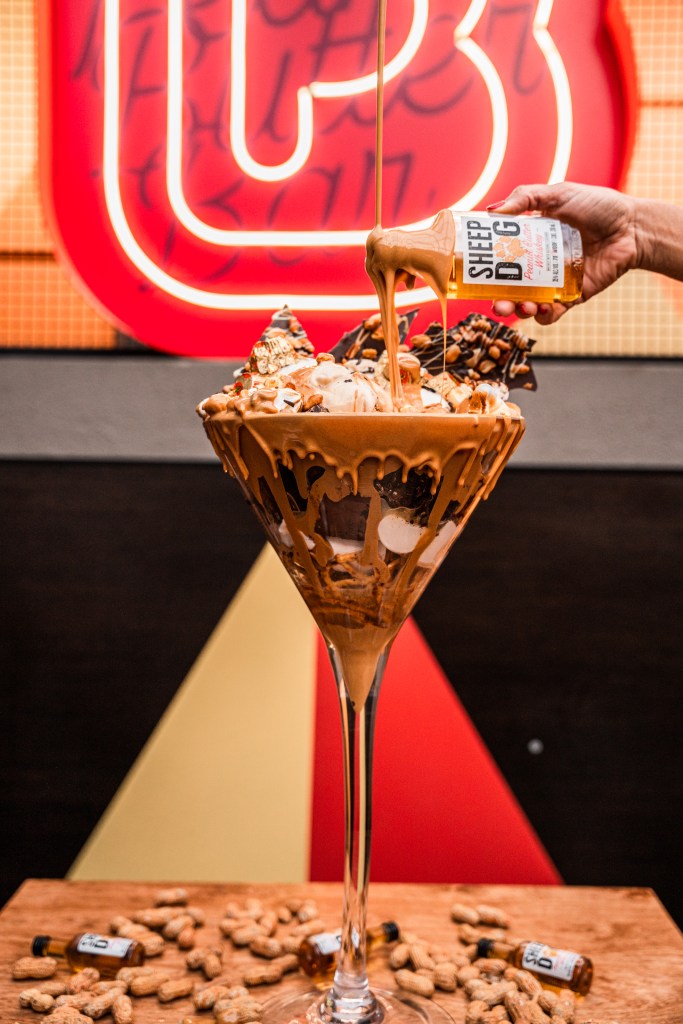 The popular whiskey has a natural peanut butter aroma and laced with vanilla and caramel popcorn.
If you need a break from the sweetness, though I'm not sure why you would, the takeover menu includes;
The Dog-Father: A double brisket cheeseburger with caramelised onion.
Sweet Rack: A slow-cooked rack of pork ribs coated with in-house BBQ sauce
Kentucky Loaded: Southern fried chicken strips doused in liquid American cheese!!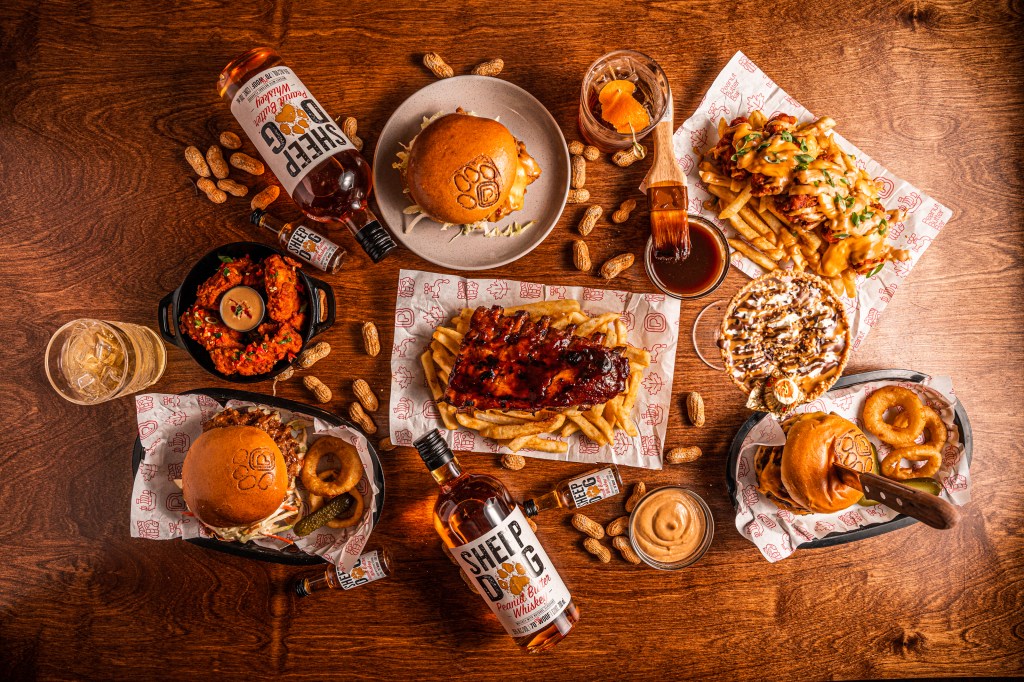 The second sundae is called Takes Two, Baby and crams triple choc brownies, 2 scoops of gelato, house-made marshmallow fluff, Sheep Dog Peanut Butter Whiskey, warm Nutella, peanut choc shards and caramelised popcorn with 2 little mini 50ml Peanut Butter Whiskey bottles INSIDE A JUMBO WINE GLASS.
Want more? Listen to this best bit from Jonesy & Amanda!