At $US200, the 'Crème de la Crème Pomme Frites' were named by Guinness World Records as the world's most expensive fries.
That works out to be just over $270 Aussie dollerydoos.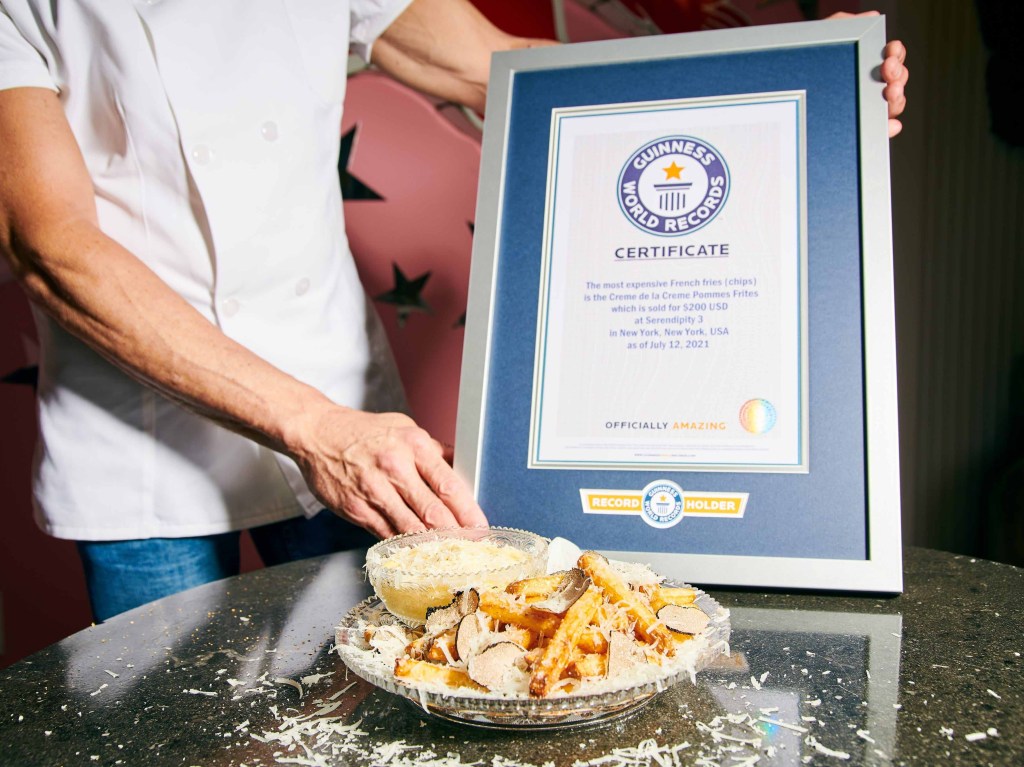 They are seared in champagne and fried in pure goose fat and served with truffle and edible gold.
Soooooo, no chicken salt? Hmmmm…
Would you give it a try?