It's just been announced that another Taco Bell is opening in Sydney, but this time at Green Square!
Oh, and it's opening on May 4.
Is it true?
Will there be activities and merch? Yes.
Will there be an insane amount of people? Probably.
Will you buy 1 of everything on the menu? I highly recommend it.
Taco Bell Green Square is gonna be sitting right above Green Square train station and will feature 4 kiosks, 30 dine-in seats, and an interactive music kiosk.
Taco Bell Green Square
305 Botany Road, Zetland NSW Mon-Sun 10am – 10pm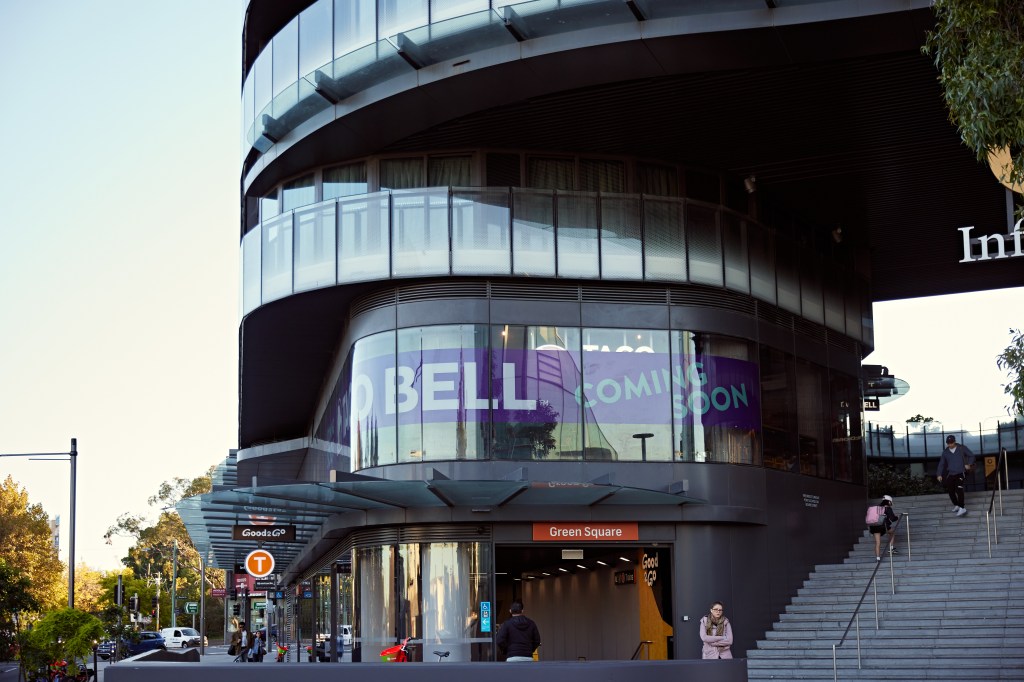 Want more? Listen to this best bit from Jonesy & Amanda!