This is the kind of camaraderie that we can really get behind!
A whole group of restaurants from The Rocks are banding together to host a burger takeover!
Because none of us can travel at the moment, the local restaurants want to bring a little international flavour to one of the oldest parts of Sydney!
We're getting 13 fusion inspired burgers!
The German Pretzel Burger from The Fine Food Store – A crispy pork belly Japanese schnitzel, with gherkins, iceberg lettuce, sauerkraut and spicy mayo all housed between two salty pretzel inspired buns!
Available from Wednesday 12 August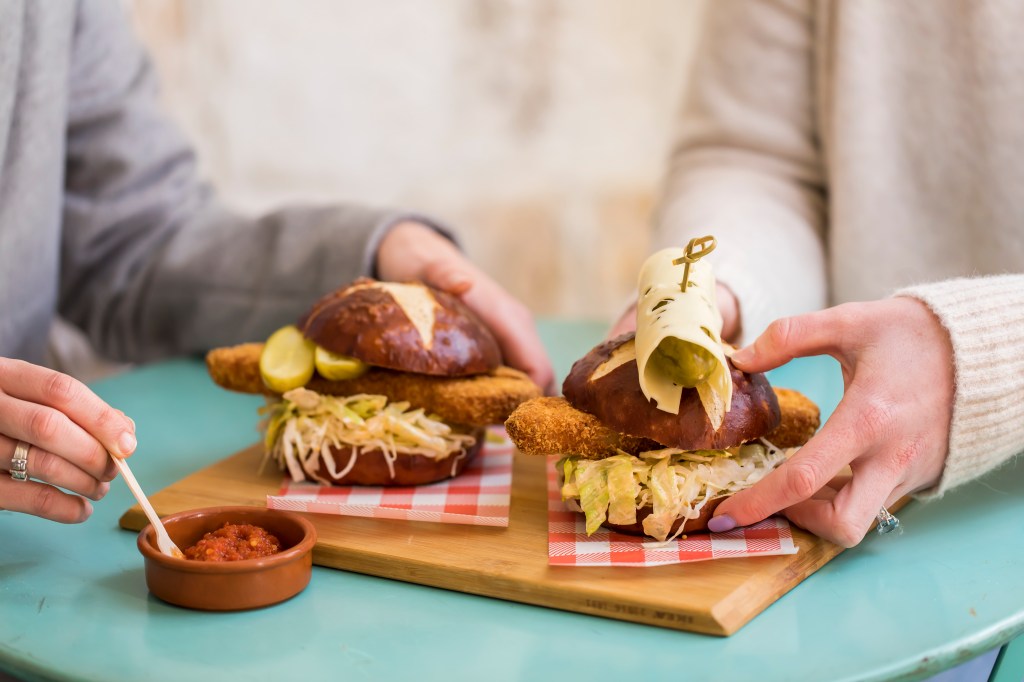 2. The Pie Burger from Bakers Oven – This pastry fusion is made up of a beef pie with a gravy milk bun, topped with crisp salad and oozing burger sauce!
$11 takeaway and a limited-time menu addition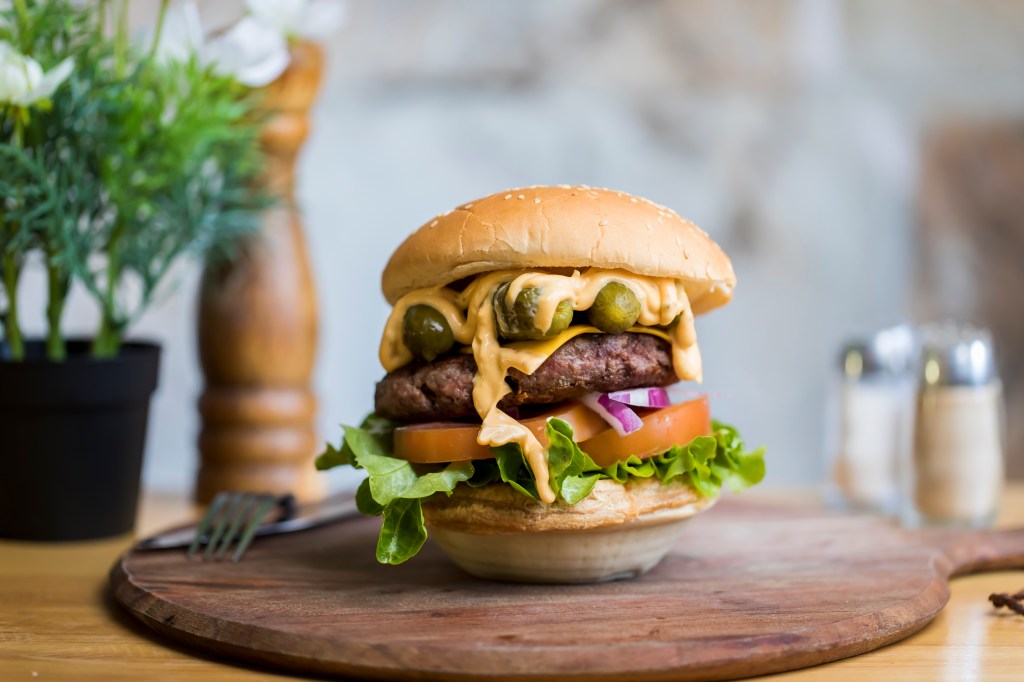 3. The Burger Scone from The Tea Cosy – Think chocolate cream, giant strawberries and chutney like strawberry jam between two fluffy scones.
Available from midday onwards until September 6.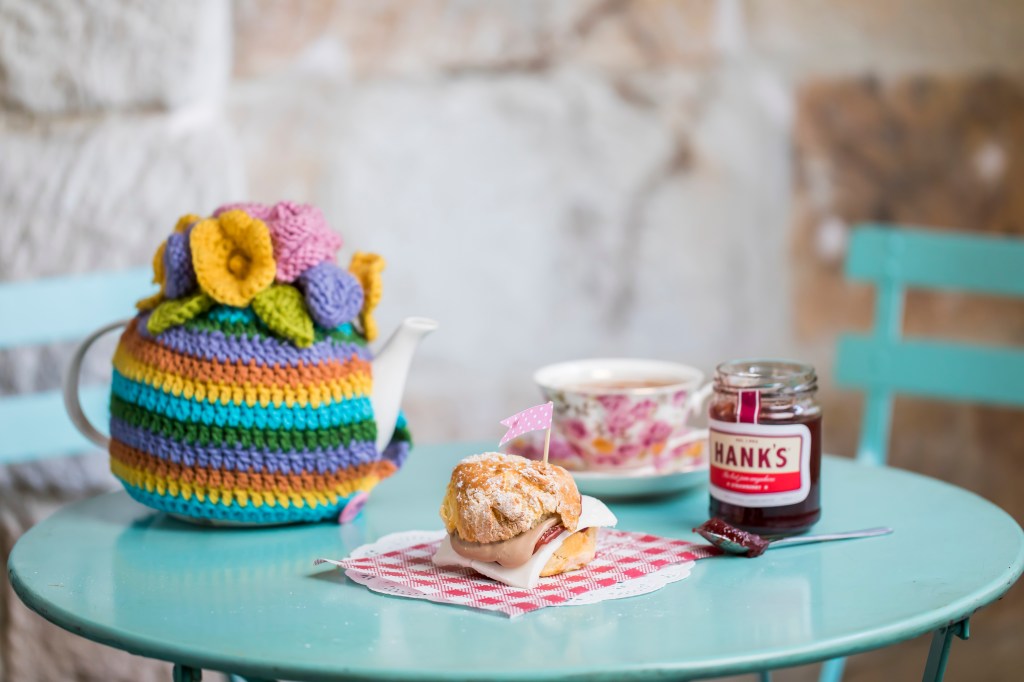 4. The Waffle Burger from Pony's – The fluffiest of waffles replacing the traditional bun, wagyu burger patty, butter lettuce, dill pickles, cheese, house relish, tomato and mayonnaise.
Available Friday to Sunday throughout August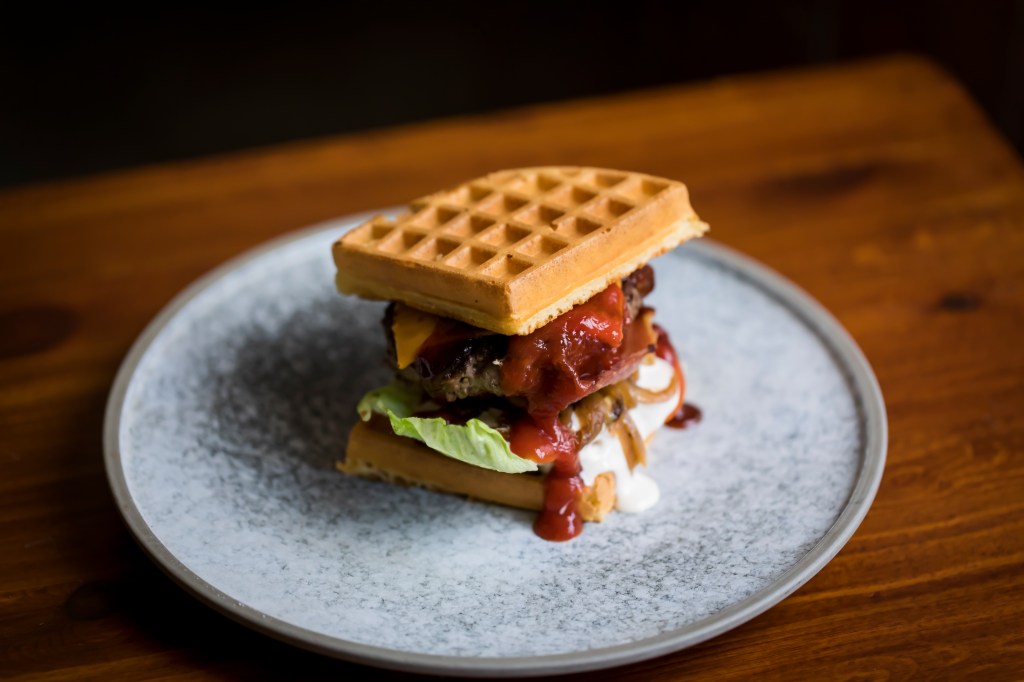 5. Double Up Challenge Burger from The Mercantile Hotel – Double beef patty, bacon, cheese and onion overload, topped with relish and smokey Jameson aioli.
Available every Thursday to Sunday throughout August for $25.
6. Spaghetti & Meatball Burger from Caminetto Italian – Beef meatballs and spaghetti, complemented by oozing cheese, fresh lettuce, tomato and basil, served with battered chips.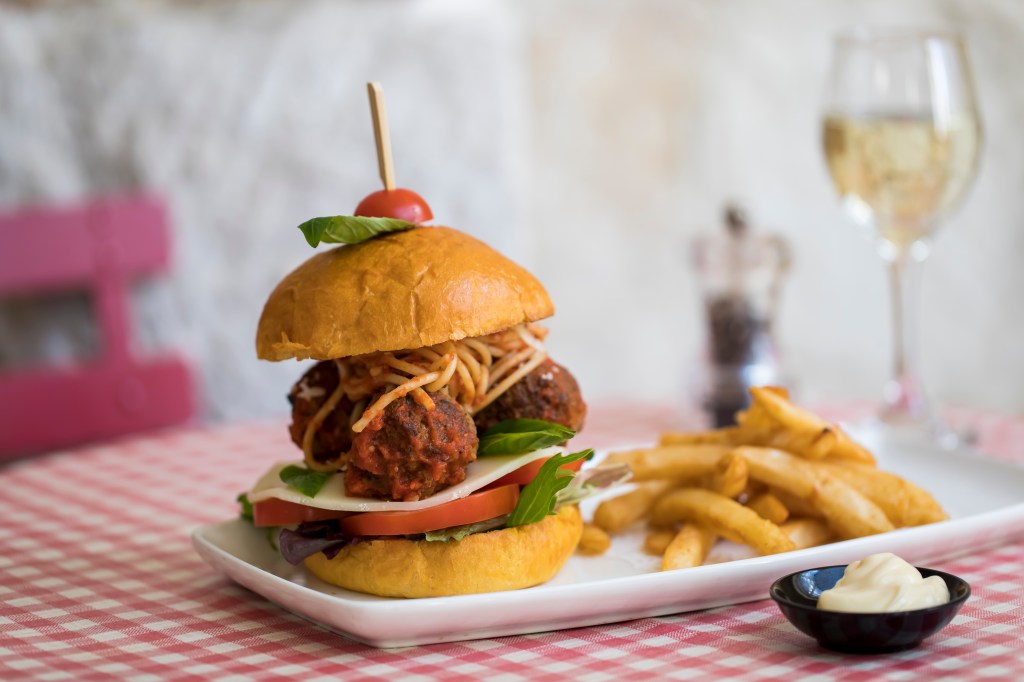 7. Pollo Parmigiana Burger from Caminetto Italian as well – Provolone cheese, grilled eggplant, lettuce, tomato, basil, guacamole and chilli mayonnaise sauce, and, of course, a classic chicken parmy right in the middle!
Both these burgers are available Monday – Sunday from 4pm onwards throughout August.
8. Balinese Crispy Pork Burger from Aslan Coffee – Crispy pork belly, corn coleslaw, house made sambal matah and tasty potato chips.
Available Monday – Sunday from 4pm onwards throughout August.
9. The Squadron.
10. The Skipper
11. The Sarge, three burgers from Sergeant Lok – With a choice of either charred Tamarind glazed chicken thigh, sambal crumbed barramundi or shaoxing wine beef ribs.
Available Friday – Sundays 12pm – 3pm until September 6.
10. Nacho Average Burger from Fortune of War – Consisting of Mexican beef, cheesy corn tortilla chips and tomato between a scrumptious milk bun.
11. Gimme S'More from The Glenmore Hotel – Toasted marshmallows, peanut butter, strawberry jelly and gram crackers on a brioche bun.
Available from August 10 – 31 for $12.
12. Kanga Sanga from The Australian Heritage Hotel – Succulent grilled Kangaroo fillet, roasted capsicum and red onion, wholegrain mustard aioli, and watercress nestled between two crunchy sourdough loaves.
Available Thursday to Sundays throughout August.
For more information check out the details here!