Messina has made something very special for Valentine's Day this year, a gorgeous rose-shaped tart for your heart.
The 'Tart Breaker' consists of basque cheesecake gelato and chocolate dulce de leche layered in a coffee chocolate tart shell and burnt vanilla chantilly on top.
Just…. look….at…. it.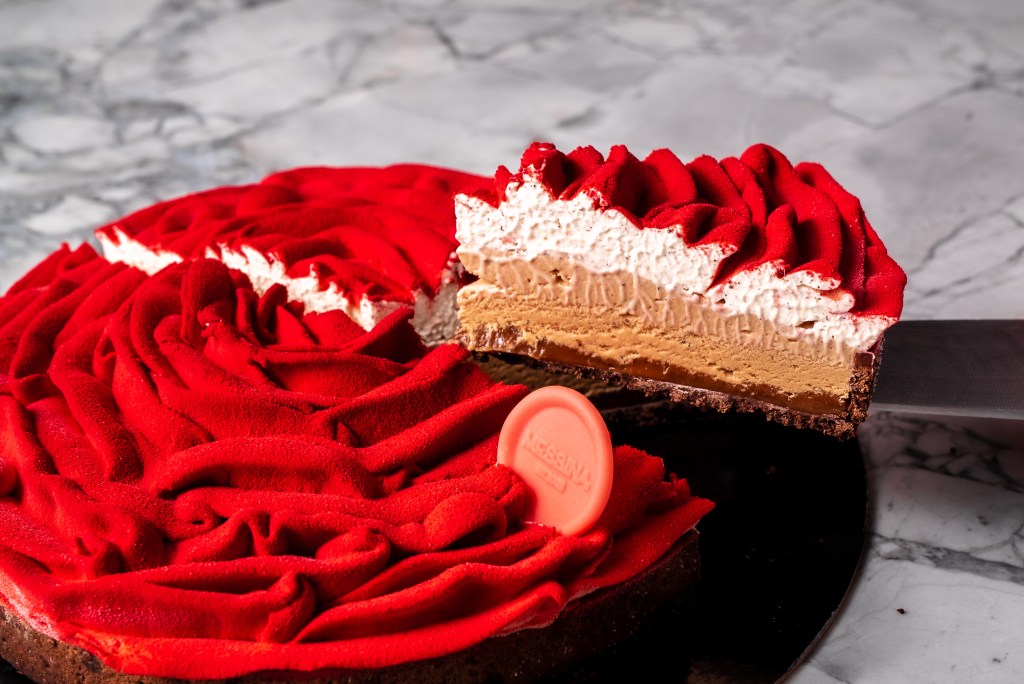 You HAVE to pre-order here if you want one because they're gonna be in high demand for sure.
You can choose a time and day to pick up the tart from any store (except The Star) between the 12th and 14th of February.
The dessert is going for $69 dollars and according to Messina serves 6-8 slices, which is the perfect amount for 2 lovers or 1 single person on Valentine's Day.
So be a good partner and just know that flowers and chocolate are so 2020, chocolate tart in the shape of a flower? 2021 baby!
Want more? Listen to this best bit from Jonesy & Amanda!