Messina saw insane success with their Iced Vovo tubs in their collab with Firedoor restaurant last year so I am not surprised in the slightest that they're back for a round two!
Look how beautiful and majestic this coconut beast is…
The gelato tub includes layers of coconut, shortbread, marshmallow, raspberry puree and sprinkled with desiccated coconut.
The 1L tubs will cost you $30 and replicate the iconic Iced Vovo biscuit.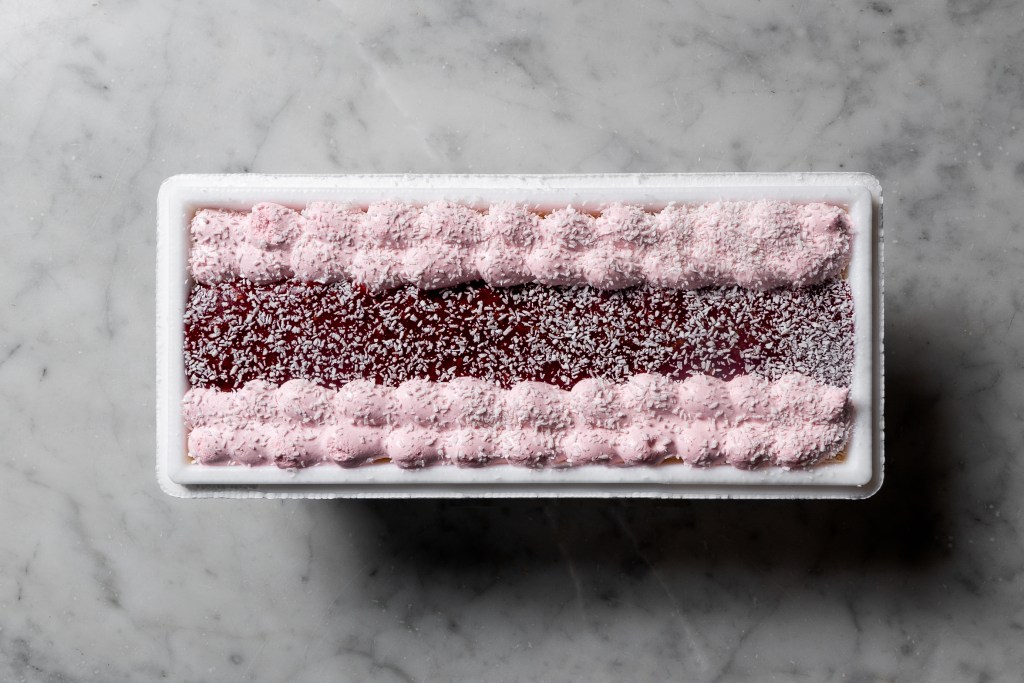 Pre-orders started today from 9 am, so if you're interested, get in here ASAP or they'll sell out!
Pick your day of choice and time for pick up between 22nd and 24th of January and you're all set.
Want more? Listen to this best bit from Jonesy & Amanda!