From Thursday 12th November to the 15th of November, Darling Harbour is working with Gelato Messina in Darling Square to share the Christmas spirit by giving away 400 FREE Christmas Trifle Gelato Sandwiches.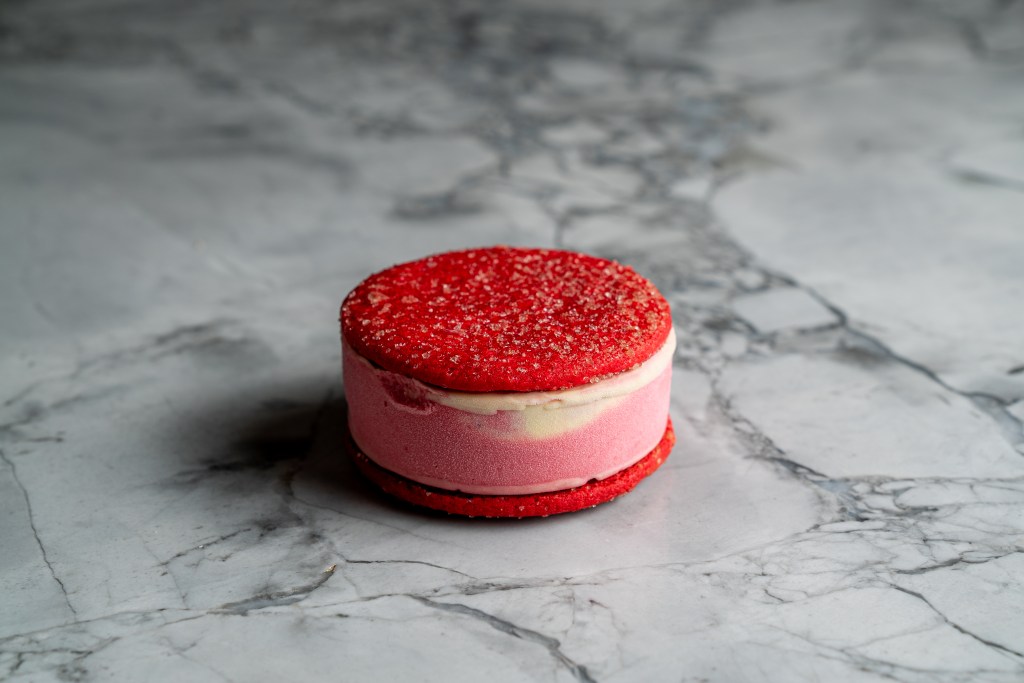 These heavenly sandwiches are made of blood peach sorbet swirled with custard gelato, raspberry jellies sandwiched between strawberry biscuits!
They sounds… irresistible.
This event is kicking off the start of Darling Harbour's Christmas season which includes all sorts of events, decorations and activities so make sure you find some time to go check it out!
Because no one wants you all queuing up in the square at the moment due to the global pandemic, if you're interested in getting your hands on one, register online HERE:
You can choose a date and time from below to pick up your free gelato, so plan it around your day!
Thursday 12pm – 10pm
Friday 12pm – 10:30pm
Saturday 12pm – 10.30pm
Sunday 12pm – 10pm
Sounds like a perfect day out!