Christmas is just weeks away, the decorations are going up, the tunes are starting to creep into your local shopping centres, so it's time to get into the spirit, and what better way to do that than with free doughnuts that support a good cause!
Krispy Kreme is dressing up their Penrith store with its annual 'Krispymas' lights display that will be shining through November and December.
To celebrate the launch, they'll be giving away 1000 FREE Original Glazed Doughnuts this Friday, 29th of November. The display features more than 40,000 lights and if their past efforts are anything to go by it will look spectacular.

The event will be in support of the RSPCA, with $1 from the sales of any 4 pack, dozen or shakes on the Friday going to the local RSPCA, ensuring many animals will be homed and well-cared for over the holidays. Christmas is one of the busiest times for the RSPCA and you'll be able to meet their team there too!
As well as free doughnuts and the lights, from around 7PM on Friday they'll have performances and cool activities for all ages including face-painting, a display of vintage and classic cars, games as well as the quintessential choir performance and visit from Santa himself. The free doughnuts themselves will start to roll out at 8:30PM, alongside the grand lighting of the store.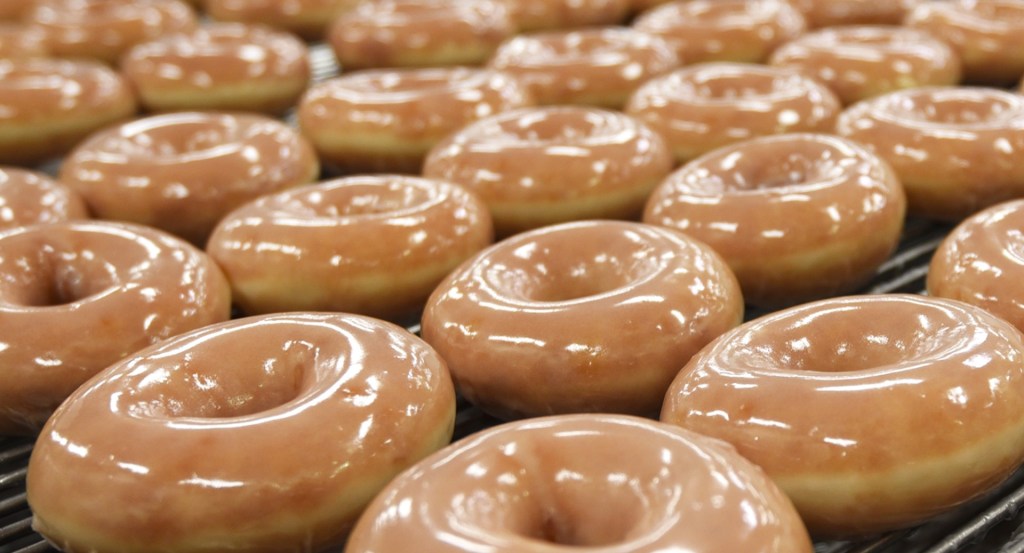 Krispy Kreme Penrith's 'Krispymas' kicks off on Friday the 29th of November at 7PM, with the choir performance at 7:30PM, before the lights come on and the free doughnuts come on at 8:30PM. The lights will be up until the 27th of December. Find out more info on their website!
Want more? Listen to this best bit from Jonesy & Amanda!