It's National Doughnut Day this Friday and Krispy Kreme is giving our nation a sweet treat!
They'll be giving away 100,000 Original Glazed doughnuts on Friday, June 4th in celebration and there is no catch.
You literally just need to rock up to your closest Krispy Kreme store and claim your delicious glazed doughnut.
To be able to cater to the sheer numbers expected, Krispy Kreme plans to glaze 2000 doughnuts an hour on its production line…
I don't know if you've ever pictured what heaven looks like but I imagine it's a little like this.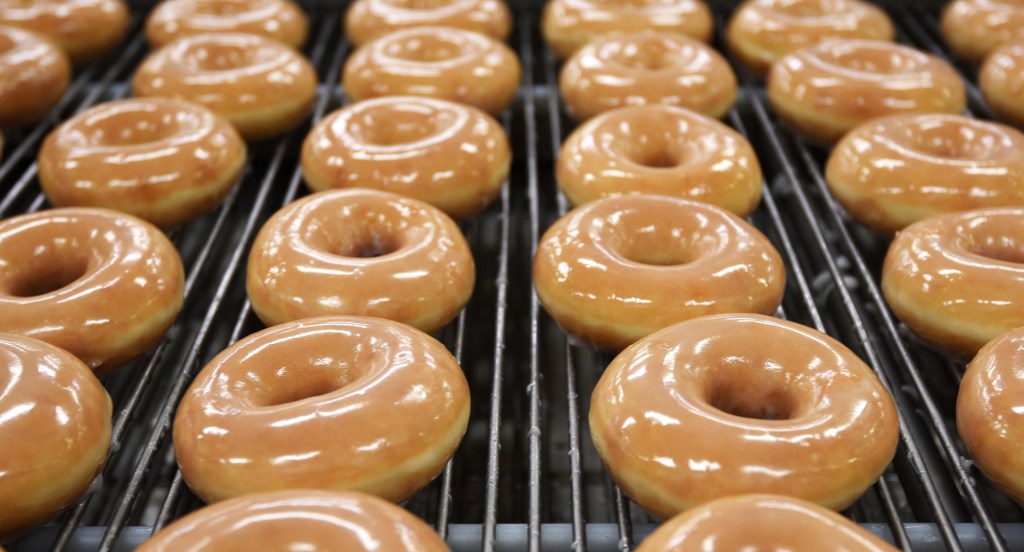 I don't want to pressure you but the free doughnuts will only be flogged until the 100,000 are up while stocks last…
And you gotta make sure you're going to a Krispy Kreme store NOT a 7-Eleven, BP or Woolies.
If you're not sure where to go, head here:
Sorry to VIC, NT, SA, TAS and ACT but you're kinda excluded too…
There are plans for Krispy Kreme to celebrate with Melbourne when they're in a slightly better situation.
Social distancing will apply in-store as per State Government regulations* and store drive-thrus will be open for a contactless experience. Customers in participating states are urged to visit https://www.krispykreme.com.au/blog/national-doughnut-day for details on how they can prepare for their visit on National Doughnut Day.