Krispy Kreme doughnuts have released limited-edition doughnuts for 'State of Origin' which kicks off this week!
You'll be able to get your hands on Blues Vs. Maroons doughnuts repping your hometown or your team and ensure that despite the game's results… you're still gonna be a winner that day.
The NSW 'Blues' doughnut is the (best) flavour Original Glazed dipped in blue icing with a white icing drizzle so you'll defs get your sugar fill.
The QLD doughnut is also Original Glazed dipped in maroon icing but they get a caramel truffle drizzle… damn, that sounds delicious.
Olivia Sutherland, Marketing Director at Krispy Kreme Australia said: "We know that Krispy Kreme holds a special place amongst footy fans' hearts, and we're excited to give them the perfect half-time snack to kick off Australia's most anticipated footy series of 2021".
You'll be able to get your hands on the limited-edition game day doughnuts for $3.75 in-store or next day click and collect on game days 9th June, 27th June and 14th July!
Only available in Victoria, New South Wales and Queensland.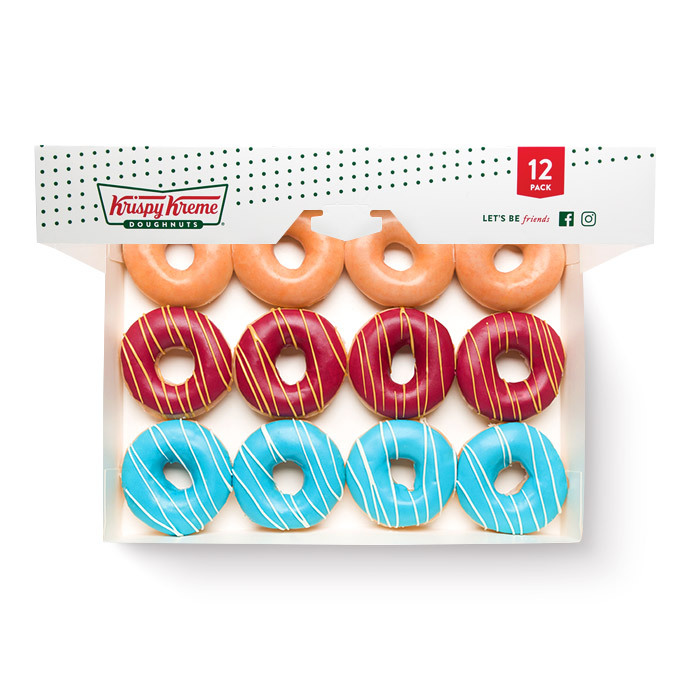 Want more? Listen to this best bit from Jonesy & Amanda!