If you're struggling with what to cook for dinner tonight, we may have the solution.
KFC has just released a recipe to make Popcorn Chicken Nachos!
YUM!
Little bites of juicy seasoned popcorn chicken, beans, CHEESE, crunchy corn chips….our mouths are watering!
KFC shared the recipe on Facebook if you want to give it a whirl: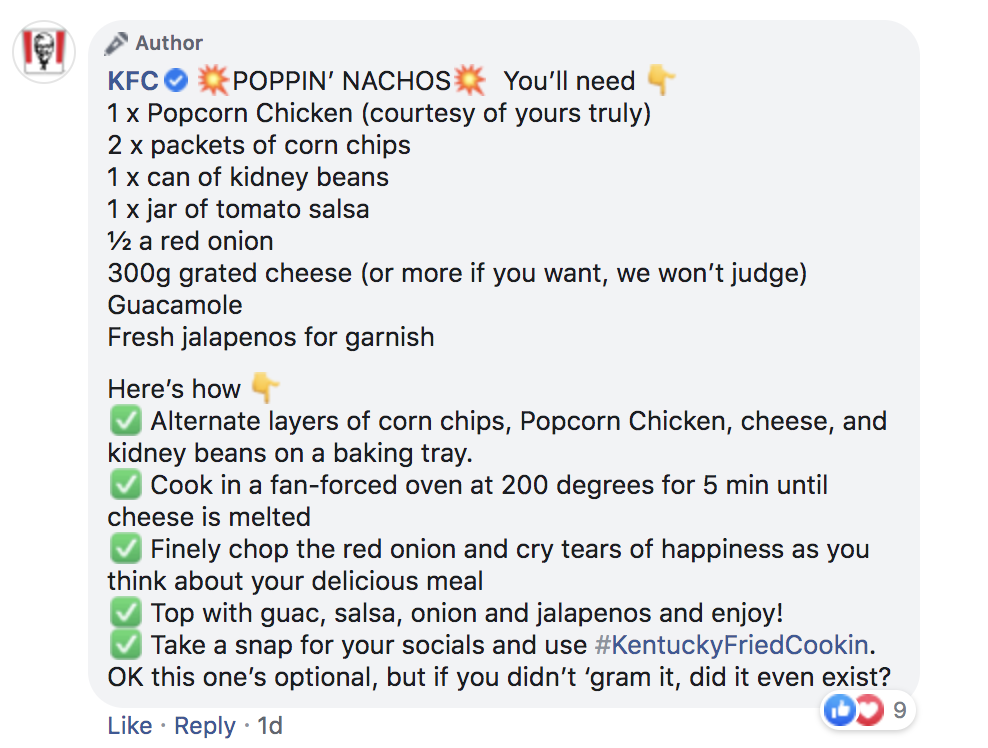 Want more? Listen to this best bit from Jonesy & Amanda!