KFC has taken the step to innovate a new type of Aussie 'slab.'
How? Well they're taking everyone's fave popcorn chicken, Aussie melted cheese, bbq sauce and loading it up into a slab of KFC's soft dinner rolls….
What more do you want?
Timed perfectly for the footy finals, 'The Slab' of all slabs will be available until the 2nd of November for $10.95.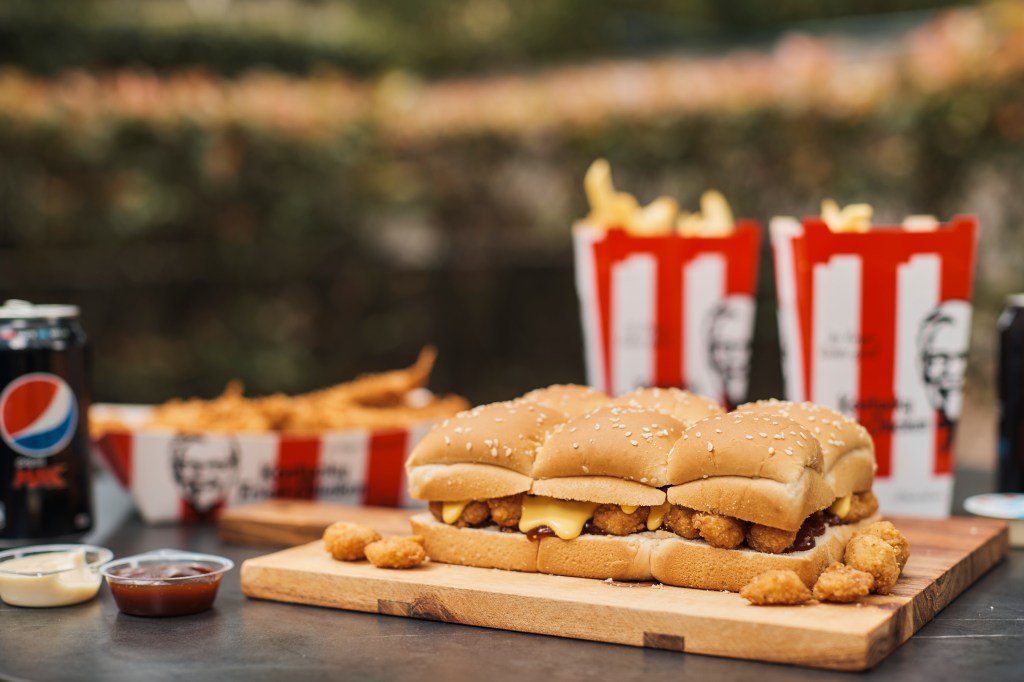 Unrelated but so relatable! Listen to our favourite moment from Jonesy & Amanda this week here:
Want more? Listen to this best bit from Jonesy & Amanda!