Two of our fave food groups, ice cream and iced coffee, have got together and despite being on the cusp of winter, we had no idea we were this ready for it.
Ice cream kings Bulla have rolled out the big guns with their Iced Coffee Crunch.
Like other flavours in their Crunch range, the iced coffee flavoured ice cream is completely covered in chocolate and crunchy biscuit pieces.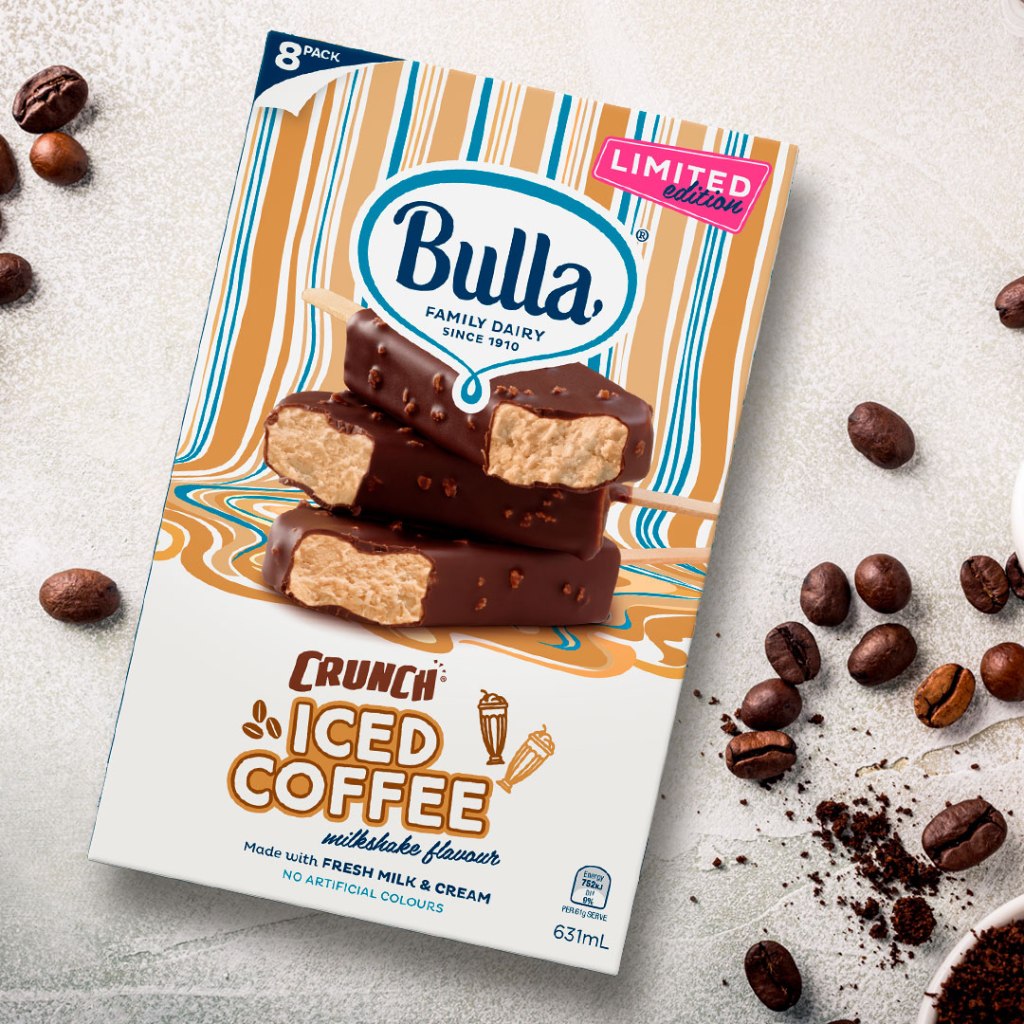 GIMME.
Being a limited release, they're here for a good time not a long time in the freezer aisle, for about $7 for an 8-pack.
Want more? Listen to this best bit from Jonesy & Amanda!