Black Star Pastry's Strawberry Watermelon Cake become internationally famous when it got named 'The World's Most Instagrammed Cake', and if you haven't had a taste…
Please do, the combination of cream, strawberries and crispy fresh watermelon creates such a unique taste sensation- I couldn't recommend it enough!
Now the store is selling a beautiful 'heart-shaped' version of the famous cake for romantic customers who want to make their Valentines Day a little special.
This version of the cake sold out in 2020, so if you're interested make sure you order ASAP.
The layers of the cake involve almond dacquoise, rose-scented cream, watermelon and topped with strawberry, pistachios and dried rose petals.
It's going for only $40 and you can grab them in both Sydney and Melbourne, online to be picked up between Friday 12th February to Sunday 14th Feb.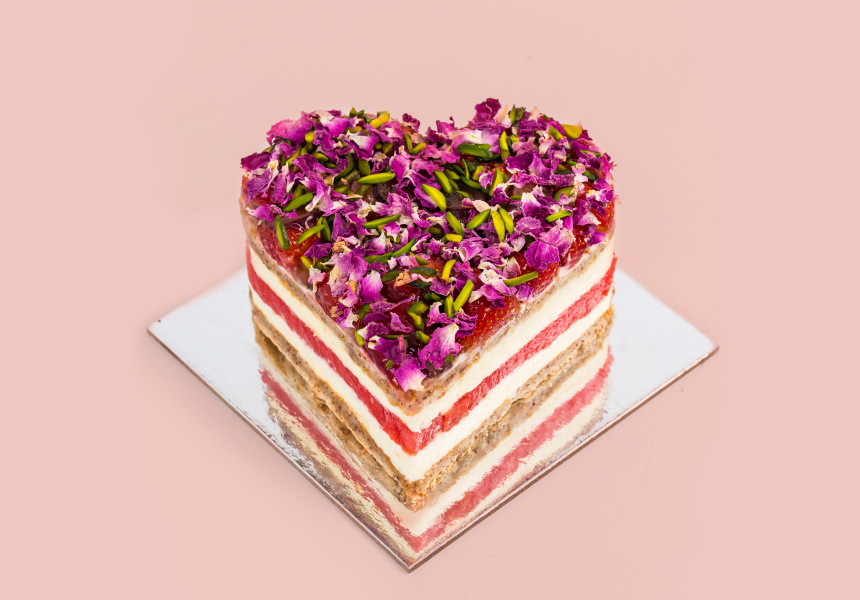 Want more? Listen to this best bit from Jonesy & Amanda!