Pic's Peanut Butter have been busy little bees, haven't they?
Not only making the best peanut butter on the shelves right now, but they've also teamed up with Whittakers for their GLORIOUS Peanut Butter Jelly chocolate slab and Peanut & Chocolate Butter!
But that's not all because now local baking geniuses, Banksia Bakehouse, the creators of Sydney's viral cubed croissants are joining in the Pics/Whittakers party to release a gorgeous looking limited edition Peanut Butter Chocolate Croissant.
Available for only two weekends, November 5-6th and November 12th-13th, you'll be able to get your sticky hands on these creations at the bakehouse in Sydney's CBD for $12 a pop!
The croissant is FILLED with Pic's x Whittaker's Peanut Butter Chocolate Cream Patissier, topped with Pic's & Whittaker's signature Peanut & Chocolate Butter, milk chocolate ganache and sprinkled with peanut caramel brittle and crisp pearls!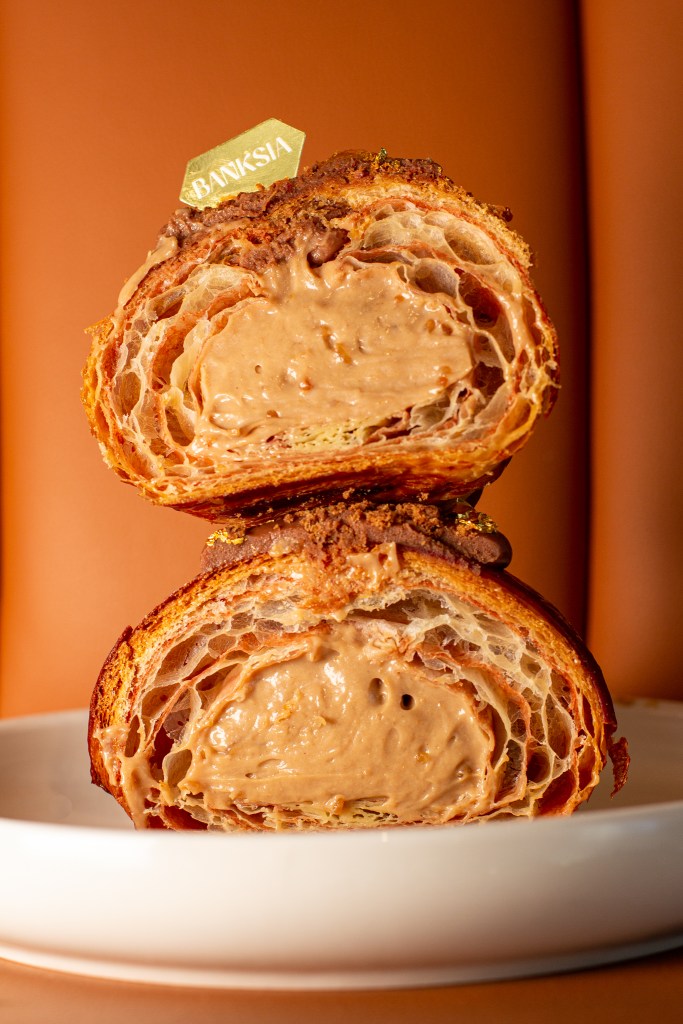 Want more? Listen to this best bit from Jonesy & Amanda!