Some Aussie expats in the US have found themselves so desperate for a jar of Vegemite, they've been making their own.
Typically, Aussie expats living the US get Vegemite two ways – friends visiting from Australia who bring a big jar with them, or a specialty shop (if they stock it at all).
And yes, while you can get it online, places like Amazon sell Vegemite for roughly $US15 for a small 150g jar. That works out to be just over $AU20 in Aussie dollars, plus shipping.
Essentially, Vegemite is a luxury item.
And some expats have resorted to making their own.
"I'm so excited, I just made my own vegemite," wrote a member on an Australians living in America Facebook group.
"I would say it's not 100% like the store bought, but it's a really good substitute."
She posted the recipe, from a Thermomix community, and a photo of her finished product: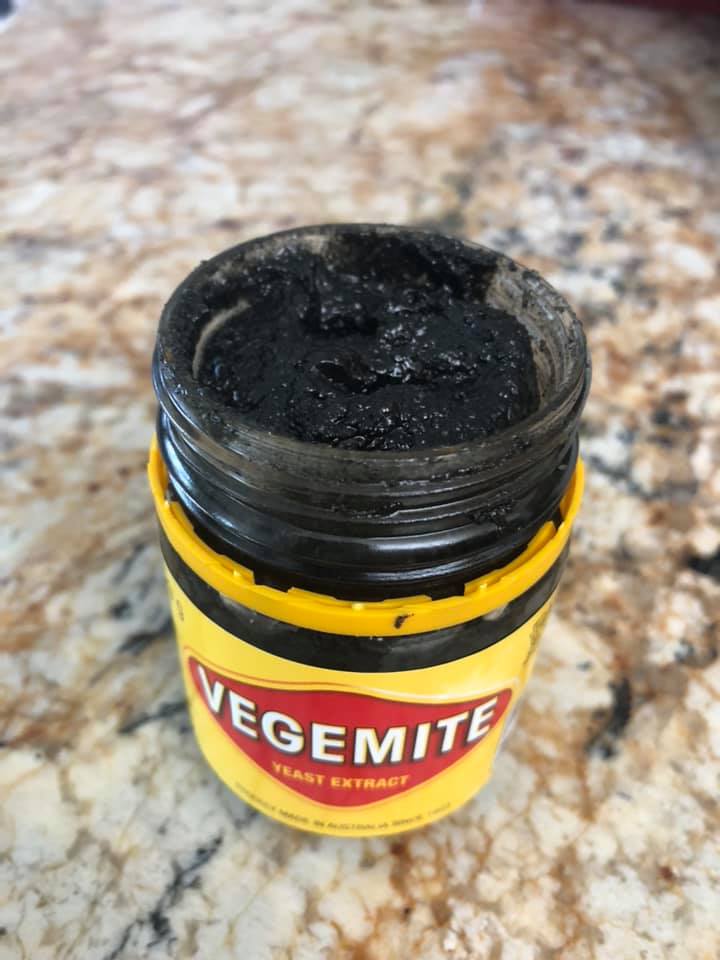 The poster said she "got tired of waiting for Covid to be over so people could visit, and we were feeling really homesick over the weekend, so I decided it was time to give this a go."
The comments were pretty supportive, but you could almost feel the inner conflict.
'Wow I actually never thought to even attempt this'
'looks dangerous LOL'
'I'm not a vegemite fan nor a cooking fan in general hahaha but this shows true Aussie ingenuity and I think it's amazing!'
'Oooofff at least wipe the rim. Looks like smokers phlegm'
'I thought I would dislike the imitation Vegemite. What a surprise!'
'To me it does not taste like vegemite'
If you want to give it a spin, here's the recipe:
70 grams Black Tahini Paste
50 grams tamari sauce
1 tbsn nutritional yeast flakes
1 tspn apple cider vinegar
Add all ingredients to the Thermomix mixing bowl and mix for 20 seconds on speed 3.
Use spatula to scoop paste out and store in a glass jar in the fridge.
Want more? Listen to this best bit from Jonesy & Amanda!